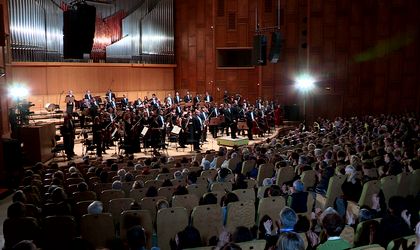 Between September 23 and October 1, Radio Romania organizes the third edition of the Orchestras International Festival Radio-RadiRo, an international event that aims to bring together radio symphony assemblies.
During the nine days of festival, five European symphonic assemblies and a Chinese orchestra, the Symphonic Orchestra from Shenzhen, will be present. The pianist Zuo Zhang, awarded at Queen Elizabeth Competition in 2013 and the violinist Gabriel Croitoru will open the festival.
Also the Symphonic Radio Orchestra from Norway and the MDR Symphonic Orchestra from Leipzig, the oldest radio orchestra from Germany, will attend the festival. Kristjan Järvi will be the orchestra leader of the festival, a leader who will approach a cross-cultural repertory.
The radio symphonic orchestra from Vienna will bring at RadioRo 2016 the violinist Gidon Kremer, who won in  2011  at Venice the prize Una Vita nella Musica, considered an equivalent of Nobel prize in music.
Georgiana Bendre