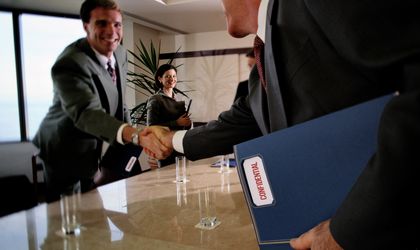 The value of the local M&A market doubled in 2012 against 2011, going up by 106% to an estimated value of USD 788 million, according to the M&A Barometer study carried out by Ernst& Young Romania.
Although the number of performed transactions went down slightly last year compared to the previous, the growth came from the doubling of the average transactions whose value was made public. There were 114 transactions taking place in 2012, compared to 120 in 2011.
"Despite the macroeconomic situation and political uncertainties in 2012, we can say the M&A market had a good year, a result based on several representative transactions in sectors such as agri-business, e-commerce, renewable energy and real estate," said Florin Vasilica, partner and director of the Transactions Assistance department with Ernst& Young Romania.
Eight of the transactions taking place last year were made with US investors, five with French investors, four with investors in Cyprus and the UK, three with investors in Germany and Canada. There was no outbound Romanian transaction, indicating that local investors are more preoccupied with consolidating their businesses in the country. The most attractive sectors, according to the value of transactions, were real estate, retail, production, food industry, energy and mining.
Largest transactions of last year: