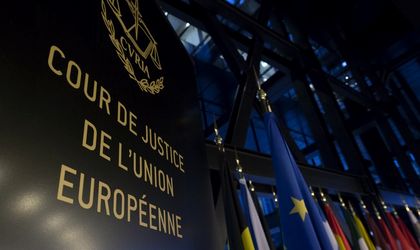 The European Court of Justice said in a ruling on Monday that the UK can unilaterally stop the Brexit process, without the need for approval by the other 27 EU member states, The Guardian reports.
The decision is expected to encourage those who support the idea of a new referendum.
The court said: "The revocation by a member state of the notification of its intention to withdraw reflects a sovereign decision to retain its status as a member state of the European Union, a status which is neither suspended nor altered by that notification."
The ruling comes one day before the critical UK Parliament vote on PM Theresa May's Brexit deal.
While the UK MPs could vote to revoke Article 50 without the support of EU states, a second UK referendum would require an extension of the process, which would still be subject to a veto by the EU states.
Scottish National party MEP Alyn Smith, one of those who brought the case to the ECJ, described the ruling as "dynamite".
"The timing is sublime," he said. "As colleagues in the House of Commons consider Mrs May's disastrous deal we now have a roadmap out of this Brexit shambles. A bright light has switched on above an 'Exit' sign."