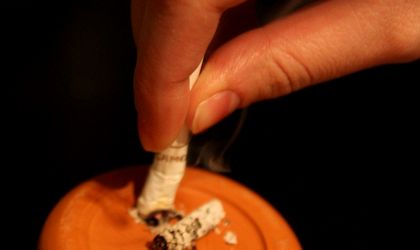 Health commissioner John Dalli has announced that the European Commission is preparing to introduce legislation in 2011 to ban smoking in public places in the EU, informs electronic publication EUObserver.
Partial or total smoking bans have already been introduced in many European countries, putting to an end the possibility of smoking in bars, cafes and other public venues. However, locations where smokers are welcome can still be found in Romania, whether due to exceptions to such laws or owners flouting the bans. Greece is another example of failed smoking bans and Belgium still allows smoking in cafes, for as long as food in not served.
Dalli has therefore stated that there will be zero tolerance on what concerns possible exceptions to the bill to be brought forward next year, unlike the previous attempts at applying similar legislation.
Furthermore, the commission will also make an effort to win agreement on rules making tobacco products no longer visible to customers and make packaging as unattractive as possible, EUObserver announces. The packets are bound to become identical in appearance and to bear colourful, more visible, warning pictures, such as of diseased lungs, as well as more information on the toxins the product contains.
"The more uniform and bland packaging the cigarettes are, the better," said Dalli.
The addiction kills some 650,000 Europeans every year, shows EUObserver.
Corina Dumitrescu