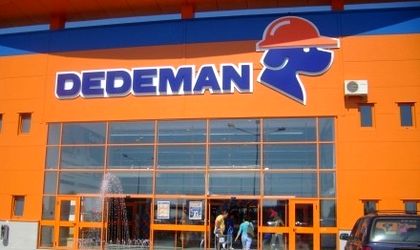 DIY retailer Dedeman bought a 3 hectares plot from Rosal Group for EUR 5.9 million, Mediafax reports. The land is located in the third district of Bucharest. It covers a surface of 29,700 sqm, where the headquarters of waste disposal company Rosal are located. A price of EUR 160 per sqm was paid in the transaction.
Rosal Group is 67 percent owned by Honorius Prigoana, the son of businessman Silviu Prigoana, together with two other shareholders.
Dedeman is owned by businessmen Dragos and Adrian Paval. The company reported last year a turnover of RON 2.67 billion (EUR 606 million) and a net profit of RON 288.3 million (EUR 65.2 million). The retailer owns 40 stores across Romania, having opened four new units this year in Sibiu, Deva, Bucharest and Targu-Jiu. The company had previously announced it wanted to reach a network of 50 stores locally by the end of next year.