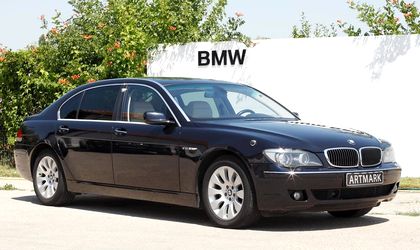 Warning
: Invalid argument supplied for foreach() in
/var/www/html/business-review/wp-content/themes/business-review/strawberry/setup/gallery.php
on line
71
A BMW 760Li limo, that used to belong to Romania's King Mihai, is one of the pieces on auction at the latest Artmark event, set to take place on August 26 at the Fratelli Beach & Club in Mamaia, on the Romanian seaside.
The car was the king's official limo for many road trips throughout and outside the country. The car can reach a speed of 250 km per hour, and has a V12 5972 cmc engine. It features a navigation system, TV and refrigerator. The starting price for it is of EUR 12,000.
Another car in the auction is the Ferrari F399 seater that Michael Schumacher drove in the 1999 world championship.  The bidding for it starts at EUR 125,000.
A 1947 Lincoln Continental is also included in the auction with a starting price of EUR 15,000. The model, which is featured in Francis Ford Coppola's The Godfather as Don Vito Corleone's car, has a V12, 4784 cmc engine and can reach a maximum speed of 104 km per hour.
The cars featured in the auction can be seen in a series of surprise events organized by Artmark at the seaside between August 23 and 26.
Some of the cars featured in the August 26 auction are pictured bellow.
The latest Artmark auction was a double one, held simultaneously in Mamaia, Romania and Monte Carlo, Monaco.
Artmark currently leads the local art market with a 77 percent share. The company positions itself as a one-stop-shop for art enthusiasts, encompassing an auction house, gallery and cultural center, and offering a wide range of services from advisory and guarantees to restoration, evaluation, private sales, logistics and related services. Last year Artmark launched the Art Consecrated Index, a monitoring tool of the weekly evolution of the art market for the 100 most representative Romanian artists.
In 2011 Artmark also released the Artmark Live application, which facilitates real-time bidding over the internet, and opened the Art Shop Dependent de Art, specialized in contemporary fine arts and decorative arts.
The firm reported a turnover of EUR 12 million last year, and a EUR 530,000 profit for the first half of 2011.