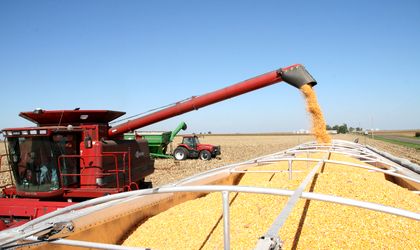 The first session of financing requests through the new National Plan for Rural Development (PNDR) 2014-2020 was launched on Tuesday and it applies specifically to modernizing farms. EUR 150 million are available for funding in this first sessions which is open between May 20 an July 18, writes MEDIAFAX.
One of the novelties for this phase is that projects are submitted online exclusively.
EUR 35 million of the 150 available are meant for family farms, and another EUR 15 million are to be provided for meeting quality standards in the zoo-technical sector. Family farms can apply for a maximum of EUR 125,000 in financing.
The rest of the money is meant for big farms and the applying owners should invest in buying equipment or building new facilities. Big farms have a limit of EUR 2 million that they can apply for.
The National Rural Development Program 2014-2020 has EUR 9.6 billion at its disposal, with EUR 8 billion coming in from the European Union and the rest from the state budget. The previous plan, for 2007-2014, had EUR 9.3 billion to spend and the rate of absorption stands at 70 percent.