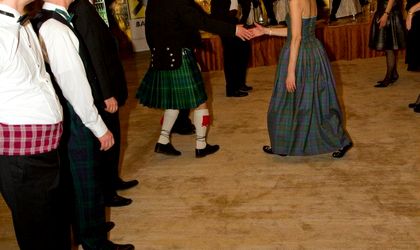 The tenth edition of the Bucharest Burns Supper, an event organized by the Light into Europe charity will take place this on January 26th, at the Athenee Palace Hilton hotel in Bucharest. The proceeds of the event will go to support the Romanian children and young people living without sight or hearing and the first Guide dogs for the Blind program.
Besides the fund-raising part of the event, the night will be filled with Scottish traditions, including Haggis fresh from Scotland, speeches from guests including the British Ambassador Martin Harris, and a lot of thrilling Highland dancing long into the night.
Tickets to the event, whose main sponsor is Raiffeisen Bank, cost EUR 99 and can be purchased individually or at tables of 10 or 12.
More info on the event can be found here.