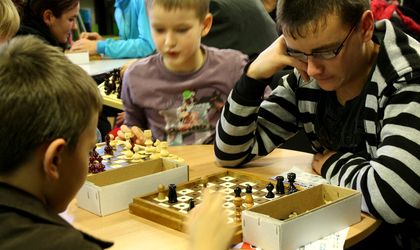 Over 1000 people attended Discovery Week at British Council during the special events organized between October 18 and 22.
Some of the most popular activities of the week were chess for the visually impaired and the sign language workshop, as well as classes for manufacturing handmade objects. Among the activities exclusively dedicated to people with disabilities, creative writing workshops for children and dressing style classes for the visually impaired were very well received. Sports and dances were also part of the agenda at Discovery Week. What's more, last week, the first free library subscriptions were offered to those with disabilities by British Council.
After the success and attendance registered by Discovery Week events, British Council decided to continue the collaboration with Light into Europe foundation, by organizing classes for people with disabilities and sign language workshops.
Photo courtesy of British Council.
Corina Dumitrescu