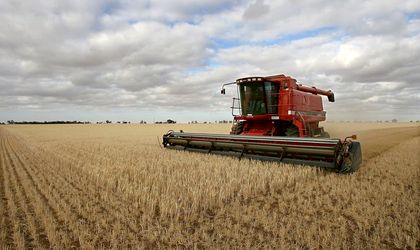 Banca Romaneasca S.A., Member of National Bank of Greece Group, allots an upper capital limit in amount of RON 225 million on loans for the grants' beneficiaries of the Agency for Payments and Intervention in Agriculture (APIA) during 2014.
Banca Romaneasca signed a partnership agreement with the APIA and the Rural Credit Guarantee Fund (FGCR), whereby farmers who benefit of APIA subsidies will receive funding from the bank under the Single Area Payment Scheme (SAPS) – Campaign 2014.
The entrepreneurs in the agriculture sector who hold APIA certificates can access in advance up to 90% of the subsidy offered. The loans will be granted in RON and they will be reimbursed upon receipt of subsidies SAPS that APIA will transfer in the beneficiaries' accounts opened at Banca Românească. FGCR can guarantee up to 80% of the loan.
Until the end of the year, this category of loans will be subject to a sales promotion targeting the costs new clients can access these loans.
"Banca Romaneasca aims to become the partner for the entrepreneurs in the agriculture sector and support them in their current activities and investments. In addition to the subsidies provided by the Romanian government to farmers, our financing packages are also targeting those who want to access European funds", said Cosmin Calin, Executive Director, Corporate Unit, Banca Românească.
In addition, Banca Romaneasca  offers funding to beneficiaries of subsidies for animal welfare (poultry and swine) based on the partnership agreements signed with APIA and FGCR.