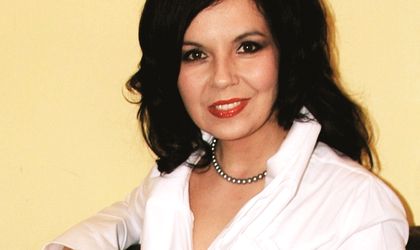 The right work-life balance is crucial for the success and wellbeing of any individual. In a world where working under pressure has become the norm and stress is a given, a life coach can be the answer.
By Anda Dragan
Carmen Meera took her first steps in the corporate, management and leadership world in 1997 since when she has gained a lot of professional experience. She has always wanted to learn more, explore new possibilities and experiment with life and leadership in her own way. Her resumé also includes running Tea House, an enterprise founded in 2005.
"I set up this business based on the idea of chilling out, for those who face challenges in their lives. I knew what it was like to be under pressure and stressed, and I also knew the feeling of being on vacation. I managed to bring the 'everyday vacation concept' to Tea House," remembers Meera, life coach and owner of Celestevents.
But despite being on-trend and the success of the business, the Tea House story ended more quickly than everyone expected.
"This experience gave me the opportunity to draw on new personal resources inside me. Personal development training and workshops, coaching tools and my experience from over twenty years were successfully tried and tested in my life at that time," says Meera. Entrepreneurs often choose which type of business to set up based on aspects of their personal life. "I realized there was a significant need for emotional balance, in a world full of challenges and internal and external conflicts," says the entrepreneur. She adds that the essence of life coaching is simple:
"For those who choose to collaborate with me, I give them a simple reminder of the fundamental essence that leads to a better life. It is a reminder that inspires you to work better, play better, and achieve better results in anything you choose to do or create," says the owner of Celestevents. She says that life coaching strategies lead to a deep personal transformation
that generates leadership skills both in one's personal and professional life.
In general, life coaching is about evolving consciously and taking a step upward in the quality of your life. It is a partnership through which a person discovers her or himself, in a deep and authentic way. Then, helped by the coach, the person starts to build their life according to their own values. But the coach plays an important role in this equation: he or she is the long-term listener and creates a space large enough for the customer to grow and extend.
Meera is a typical example of the brave entrepreneur who has had the courage to start businesses over and over again. Moreover, she is convinced that there is no such thing as failure, merely feedback. "Everything is about experience from which you learn. You learn what you want and don't want, what you like and don't like, what you intend to do or do not intend to do. You learn that you have to choose between things," says the life coach. After years in businesses, any entrepreneur has learned a lot; many say that experience is the best school for everyone. So if she were to change something in her business approach, Meera says it would be her perfectionism. "I have realized during this time that nothing is perfect," she notes.
Because the Romanian market is small in comparison with more developed countries, life coaching is a definite novelty. As a result, the market share or position of such a company is hard to determine precisely. This difficulty is exacerbated by being a more impalpable business than a tangible one.
In her opinion, competition is not an enemy for this kind of activity. "If there were a hundred life coaching companies on a single street each of them would have its customers, because the sympathy law would attract them," says Meera.
As for standing out from the crowd, the entrepreneur thinks that Celestevents distinguishes itself from the rest of the market through the authenticity of its strategies and coaching. "I have tested and applied all these strategies to myself," says Meera. This sort of professional service seems to have great potential for the future, as companies pay more and more attention to performance to the detriment of their employees' work-life balance. The businesswoman says that she is a believer in the maxim that "any challenge has at least two solutions", which she applies to her company.
"I realized and I still do that everything is right exactly
the way it is in a specific stage of a business, no matter how small
or negligible it would be," says Meera.
As for the future, the life coach wants to participate in some Women's Self Leadership seminars in the US and Brazil and intends to open an office in Bucharest this year, to join the firm's current base in Cluj.