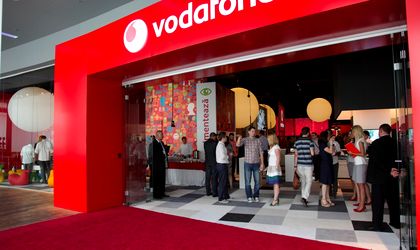 Vodafone Group is considering selling its mobile tower assets, valued at EUR 12 billion, in order to reduce the debt of EUR 31 billion. The announcement was made by the incoming CEO Nick Read in a comment made at Goldman Sachs conference in New York.
Read, who will take Vittorio Colao position of CEO in October, said that a sale of the company's towers assets is dependent on striking the right deal, according to MobileWorld.com. Vodafone has 110,000 towers across Europe, 55,000 being controlled by the operator and are valued at around EUR 12 billion, according to Barclays Bank estimates.
The future CEOs mandate is to improve company's performance and reducing the debt is just the start since the financial results failed to impress in the first quarter of 2018 (fiscal year) with revenue falling 4.9 percent. The results had a major impact on share price, which has fallen by a fifth in the past year.
Vodafone is on the pressure after the acquisition of Liberty Global's cable networks in Czech Republic, Hungary, Germany and Romania, a transaction that is undergoing regulatory scrutiny, and the issue of dividends payment resulting from the transaction.
The company is apparently also discussing a EUR 8 billion cost-cut in its service centers, according to a comment in Financial Times. The cost-cut will imply laying-off 1,700 jobs across service centers in Egypt, India and Romania this year, around 8 percent of Vodafone's entire workforce for this part of the business.
Other changes include floating its New Zealand business, which is likely to happen in 2019. The company recently completed major mergers in India and Australia. Details of the company's strategy under new management will be uncovered in November, when it reports the next financial results.