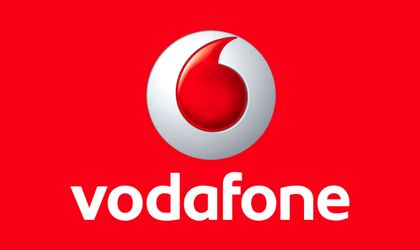 Vodafone Romania announces the key performance indicators for the quarter ended June 30th, 2019, as reported today by Vodafone Group Plc. Starting 1st of April 2019 Vodafone Group, and so Vodafone Romania, is reporting under new international accounting standards IFRS15 and IFRS16. Under the new accounting standards, Total Revenue declined by -2.7% compared to the same period of last year. The Service Revenue is at EURO 158.6 million and continues to grow on an underlying basis. The reported service revenues increased compared to previous year by 0.2%.
Excluding MTR impact service revenue grew by +0.8%. Vodafone Romania mobile customer base reached 9.024 million at June 30th, 2019. Compared to the same period of last year mobile customer base grew by +1.4%.
 "In this quarter we continued to focus on our mission to connect for a better future by launching the first 5G live network in Romania. In an era of interconnected people and devices, where customers are enjoying mobile data at superior quality & speed, we have continued our significant and constant investments. The Best Mobile Network for Data in Romania certificate, following the tests conducted by P3 Communications, rewards the efforts of our engineers. We are excited for the recent approval from the European Commission for the UPC acquisition and we are confident that it will bring many benefits for Romania, enabling us to act as catalyst for innovation and digitization," said Murielle Lorilloux, CEO Vodafone Romania.
Vodafone Romania is a subsidiary of Vodafone Group. Vodafone Group has mobile operations in 25 countries, partners with mobile networks in 41 more, and fixed broadband operations in 19 markets. As of 30 June 2019, Vodafone Group had approximately 640 million mobile customers, 21 million fixed broadband customers and 14 million TV customers, including all of the customers in Vodafone's joint ventures and associates.