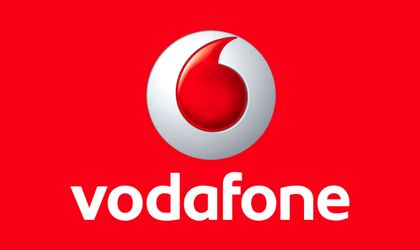 Vodafone launches a new HR policy, as part of a global initiative aimed at providing specific support to victims of domestic violence and abuse in all 25 countries, where the group is present, including Romania. According to the new policy, employees globally will have access to support and specialist counselling, as well as up to 10 days additional paid leave, called "safe leave", in all countries. The extra days of paid leave  represent a support to employees who have faced an abuse, providing time to manage their situation, such as seeking professional help and counselling, attending police or court appointments, arranging to move house, and supporting their children.
"The topic of domestic violence and abuse is a very important one and we want to properly address it, as part of our care for Vodafone employees. The new HR policy is an integrated part of our approach providing employees with the right support in potential crises. In our existing policies and all programs that we run, we focus on ensuring that our people have proper working conditions, fulfil their potential and build a career with Vodafone. Our achievement of becoming the number one employer within the telecom industry confirms that we are on the right path. With the introduction of this new policy we take a step further on this path," said Murielle Lorilloux, CEO of Vodafone Romania.
In order to ensure a proper implementation of the new policy, Vodafone HR managers from all countries will participate in specialized trainings provided to help them support employees experiencing domestic violence or abuse, including the way they can assist employees in seeking help.
The new Vodafone HR policy for domestic violence and abuse victims follows the conclusions of a global survey by market research consultancy Opinium, which Vodafone Foundation commissioned in order to assess the impact of domestic violence and abuse on people's work-life and career. The study surveyed 4,715 working women and men across various industries from nine countries: UK, Germany, Ireland, Turkey, South Africa, Kenya, India, Italy and Spain. The research found that 37 percent of respondents had experienced some form of domestic violence and abuse. 67 percent of respondents who had such an experience said that the abuse affected their career progression, while 51 percent felt too ashamed to discuss their abuse at work. According to the survey, 53 percent said that, when discussing their abuse at work, positive things happened.
In Romania, local statistics of the General Inspectorate of Romanian Police reported nearly 100 cases of domestic violence claimed per day in the first 11 months of 2018. Only in the first 10 days of 2019, there were special orders issued in 150 cases of domestic violence, to protect the victims and remove the aggressor from the household. Men were victims in about one fifth of the domestic violence and abuse cases reported in Romania, according to data published at the beginning of 2018.
"The result of our research shows the significant impact of domestic violence and abuse on people at work, affecting confidence, self-esteem and career progression. It also reveals how employers can help. With more than ten years' working in this space, we know that connectivity saves lives. By developing apps like Bright Sky with our partners, across our footprint, we want to offer an easy and direct route to connect people affected by multiple forms of abuse to essential services and information that they need," says Andrew Dunnett, Director Vodafone Foundation.
Alongside the survey, Vodafone Foundation has worked with domestic violence and abuse expert Dr. Jane Pillinger to develop a comprehensive toolkit made available online to employers interested in integrating the domestic violence and abuse topic into their own policies. The toolkit is available here.
Vodafone Foundation has also launched a digital tool, Bright Sky app, aimed at supporting domestic violence and abuse victims. Bright Sky is a free app designed to connect victims to specialised advice and support services. It enables users to locate their nearest support center by searching their area, postcode or current location. A short questionnaire also helps users assess the safety of a relationship, provides information about different forms of abuse, the types of support available, steps to consider if leaving an abusive relationship and advises on how to help a friend affected by domestic abuse.
The app also enables users to record incidents in a secure digital journal, using a text, audio, video or photo function. Evidence collated through this function can enable police to intervene and help secure prosecutions. Bright Sky has been available in the UK since April 2018 and has been downloaded more than 10,000 times. The first countries besides the UK to launch the application will be the Czech Republic, Ireland, Italy, Malta, Portugal and Romania. The Vodafone Foundation will work with local partners to adapt the content and technology and integrate them into the support infrastructure for cases of domestic violence and abuse.