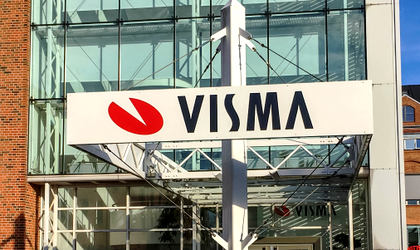 Visma Software Romania estimates a turnover growth of 29 percent in 2018, to RON 88.97 million, well above the 2017 revenues of RON 68.9 million. The Norwegian-based company brings together IT experts in Timisoara and Sibiu offices and reached 450 employees this year.
By approaching the Norwegian work system, Visma Software Romania expects an economic growth of at least 20 percent for 2019 and plans to increase its team by at least 100 new members.
"Visma is a success story in the world of information technology. With all the problems caused by the lack of predictability in taxes and the lack of qualified staff, we have managed to grow organically every year and strengthen our leadership position in the industry We hope that 2019 will also bring us open to the Romanian market, so far only functioning as a development center," said Sorin Rotariu, managing director of Visma Software Romania.
Visma has a tradition of over two decades on the automation and management software market in Europe. The company has a strong foundation in ERP (Enterprise Resource Planning) integrated management processes in a multitude of businesses around the world that are real-time mediated through technical applications. The company portfolio also includes complementary POS, CRM, banking products and automation products for online payment.
Visma came to Romania in 2006, with the opening of the first R&D center in Timisoara. A year later, Visma became the shareholder of Multimedia Capital Romania, in Sibiu. In 2009, Visma Software Timisoara and Visma Software Sibiu merged, becoming Visma Software Romania, a single company based in Sibiu and working place in Timisoara.