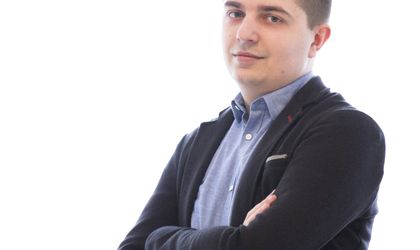 Bit Sentinel, a top provider of professional cybersecurity services, and Orange Romania are opening registrations for the sixth edition of UNbreakable Romania, a comprehensive national program to promote and develop cybersecurity knowledge among high school and university students passionate about ethical hacking. Young people who want to test or develop their cyber skills can register for UNbreakable Romania 2023 starting March 6.
UNbreakable plays an important role in developing the next generation of experts in the field of infosec, as the shortage of IT and especially cybersecurity professionals has increased in recent years worldwide. According to the CyberSecurity Workforce study conducted by (ISC)² in 2022, the global workforce gap in this field is estimated at around 3.4 million professionals. The UNbreakable program, therefore, aims to support young people who are passionate about cybersecurity to expand their knowledge and align it with the needs and requirements of the industry.
"Although we are seeing the Romanian market maturing in terms of cybersecurity, amid the increase in cybercrime, but also the increase in complexity and improvement in the quality of services offered to companies, the lack of specialists remains a challenge. At Bit Sentinel, we take the development of the security experts community very seriously and know that the first step is to promote education in this field, and then stimulate collaboration between the public, private, and academic environments. The annual UNbreakable program is our contribution to educating future generations of cybersecurity professionals who play such an essential role in a secure information world for both business and clients," said Andrei Avădănei, CEO of Bit Sentinel.
UNbreakable Romania is organized by Bit Sentinel in collaboration with Orange Romania, who will promote the program in the ecosystem of partner universities where it has been active for over 20 years through the Orange Educational Program, and will take place on the CyberEDU.ro technical education platform. This year, UNbreakable is also supported by Cegeka Romania.
Over 800 participants are expected to join UNbreakable Romania 2023
Previous editions attracted about 3,000 young people interested in data security careers and opened up opportunities to collaborate with dozens of universities and hundreds of high schools nationwide. For this year's edition, Bit Sentinel expects more than 800 participants. During the program, young people go through theoretical resources and solve challenges inspired by real-life situations, aligned with industry standards and needs, to ensure that the next generation of experts is prepared for the future and the demands of the job market. They will also benefit from an in-depth analysis of their proven skills during competitions, which is conducted according to industry-relevant criteria.
In addition to all the informational and educational support, the UNbreakable 2023 edition encourages participation and inclusive competition, so the top 3 female and top 3 male winners of the individual competition will automatically qualify for the Romanian Cyber Security Challenge – RoCSC 2023 finals. The finalists of RoCSC 2023 will receive national recognition, which will give them an advantage later on in the job market; moreover, they can be part of the national team that will represent Romania at this year's European Cyber Security Championship.
"We are happy to continue to support UNbreakable Romania for the 2023 editions and events. Cybersecurity education requires consistency both from the students participating in the competition and – equally – from the organizers who support the continuous education in the field of cybersecurity, which is becoming an essential aspect for most companies in Romania, especially in the context of increasing cyber threats and rapid digitalization of organizations and national institutions. UNbreakable Romania has successfully delivered results since its first edition. It has fired up participants' imagination and skill, created traction through competitiveness among students and learners, and has continued to grow to this day when it is the "de-facto" national CTF. At Orange, we remain deeply involved in the achievements of the young people at UNbreakable and wish them the best of luck", added Ioan Constantin, Cyber Security Expert at Orange Romania.
Registration for high school and university students for UNbreakable Romania 2023 will be open for free on the official website, starting March 6. The program of this edition is designed to cover all study and competition needs. After registration, participants will enter a bootcamp phase (April 3 – May 4), during which they will go through theoretical resources, solve practical exercises on the CyberEDU platform and receive support from mentors -former finalists of the competition or experts in the field, academics or professors. The mentors participating in the program will accompany the participants during each stage and organize webinars to develop technical and software skills. Subsequently, the participants will demonstrate their acquired skills in the individual competition (May 5-7) and in the team competition (May 19-21), where they will be confronted with realistic situations, both in terms of collaboration and solving tasks.
"The challenge of cyber resilience is a constant presence in any business environment nowadays, and cybersecurity specialists play a critical role in protecting a company's information systems by closely monitoring specific risks that threaten an organization's IT ecosystem. UNbreakable creates a unique opportunity for participants to gain valuable skills and an understanding of real-world situations through a balanced combination of hands-on activities, mentoring and realistic simulations that can facilitate a wide range of career opportunities. By offering end-to-end services, we want to be able to help future professionals develop their skills and reach their full potential. We are delighted that Cegeka is joining forces with this innovative program and we strive to provide a friendly and supportive learning atmosphere that encourages collaboration between young students as well as their development. With the right specialists and a clear plan, anything is possible", concluded Alexandru Andone, Director of EDC Infrastructure at Cegeka.
Participating at UNbreakable offers aspiring young people the benefit of experiencing real-life situations from the industry and having their talent officially recognized. In this educational program, participants develop new skills, refine existing knowledge or gain new information. At the same time, they have the opportunity to test their skills in a competitive and motivating environment that encourages collaboration and experience exchange.
The detailed calendar of UNbreakable Romania 2023 activities is available here.