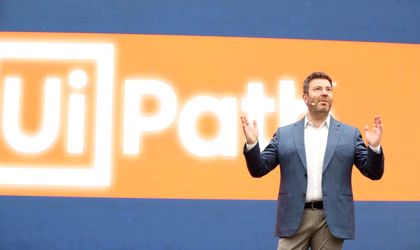 Daniel Dines, the co-founder and CEO of RPA software company UiPath, announced during the FORWARD III RPA conference in Las Vegas on Tuesday that the company had acquired two startups: ProcessGold from the Netherlands and StepShot from Estonia.
ProcessGold is a leading process mining vendor and its aquisition will help UiPath become the first vendor of scale to offer a solution that brings together process mining and RPA capabilities.
"ProcessGold offers the most flexible, powerful and enterprise-ready development and operations platform for professional process mining, used to build process intelligence applications for business process improvement. Customers and partners such as Deloitte, KPMG, EY, Porsche, KPN, Philips, The Salvation Army, Infineon, Webasto, and Aegon have implemented the ProcessGold platform to continuously analyze and monitor processes to unlock value through insights from data. Its software visualizes how best-in-class process performance can be achieved faster and more effectively," UiPath said in a statement.
Stepshot is a provider of Process Documentation software, which UiPath says it will use "to accelerate customers' automation journeys by enabling them to quickly and easily record, document, and share processes as well as automate key steps in robot creation."
"StepShot's powerful process activity capture and documentation technology will further improve UiPath's market leading time-to-value and strengthen our end-to-end process understanding capabilities. We are excited about the value propositions this will unlock once fully integrated in our platform," said Dines.
Building on the two acquisitions, UiPath has introduced the UiPath Explorer product family, "designed to simplify process understanding enterprise-wide, making it easy to identify, document, analyse and prioritise processes, with a unique ability to understand both front-line and back-line operations, through scientific and visual analysis."