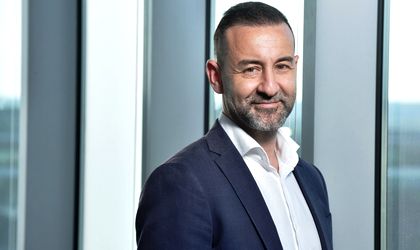 TotalSoft, one of the leading business information systems vendors in Central Europe, part of the Logo group since 2016, ended 2018 with a turnover of EUR 19 million. The Charisma suite of solutions had a weight of 70 percent of the company's total revenue. The company celebrates 25 years on the Romanian market and has over 500 employees today. 
In the first quarter of 2019, TotalSoft reported revenues of EUR 5.4 million, a 16 percent increase over the same period last year. The company estimates revenues of EUR 23 million and an EBIDTA of EUR 3.7 million for 2019.
TotalSoft's over 1,000 global clients are leaders in industries such as leasing & credit, financial-banking, retail, agriculture, services, distribution, medical & pharmaceutical, construction & design, energy, utilities and production. The largest share in 2018 was represented by Charisma ERP (50 percent), Charisma HCM (20 percent) and Microsoft technology solutions (6 percent). The same percentages are also estimated for TotalSoft's revenues in 2019.
"After integrating into the international Logo group, TotalSoft has gone through a period of reorganization and rethinking of the development strategy. Technology democratization becomes the company's new driver, which sets its mark on product strategy in 2019-2020. We are developing new software platforms with an emphasis on accessibility, easy integration with third-party solutions, cloud transition and adoption of new technologies. At the same time, we invest in integrating AI, IoT and chatbot technologies into Charisma business applications to transform business processes and optimize current solutions. R & D and business development teams have grown significantly lately to support all these projects," said Gorkem Tursucu, CEO of TotalSoft.
Most of the revenue comes from the local market (65 percent), but the share of external turnover is increasing. Due to Charisma Financial Services Charisma, Charisma ERP, Charisma HCM, Charisma Medical Software solutions in the next period, the balance may be tilted to projects outside the country.
New solutions and software products
The TotalSoft strategy for the past two years, valid for the next period, is based on investment in products, domestic processes and people. Thus, in 2018, the company invested EUR 2 million in the portfolio development solution, and for the current year will allocate a budget of over EUR 2.5 million in this respect.
Charisma's suite of solutions has the largest share in the company's revenue, and since 2019, the portfolio has been expanded with partner solutions such as SAP and Tableau. The company also offers a unique outsourcing suite that includes, besides HR and Financial-Accounting services, the digitization part according to GDPR requirements. More recently, TotalSoft also covers the hosting and custom development area, complementing the ERP solution, thus developing a new business line with increased potential.
Acquisitions on the local market and expansion in Europe
In 2018, TotalSoft completed the acquisition and integration procedures of Architected Business Solutions (ABS), a business management consulting group with solid expertise in strategy, business process management, technology and outsourcing. As a result of this acquisition, TotalSoft became a unique company in the local IT industry, consolidating its portfolio of services and business solutions, as well as consulting and project management skills.
Its first international office was opened in Germany. One of the most important global clients, Deutsche Leasing, part of one of the largest and most powerful international financial organizations, has opted to implement Charisma Leasing in all 22 branches, being the only leasing company in the world that opts for group solution. This solution serves customers in 32 countries, which is also a unique feature on the leasing software market. The Charisma leasing for the leasing industry was included among the top 10 leasing solutions in Europe in an independent study published by PriceWaterhouseCoopers in 2017.
The expansion strategy on foreign markets also covers the other solutions in the Charisma Suite, with the most important being Charisma ERP, Charisma HCM and Charisma Medical Software. In 2019, CIO Applications included TotalSoft among the top 10 ERP solutions providers in Europe.
External training budget for employees
TotalSoft has 100 job openings in 2019, most of which are for ERP implementation consultants, database engineers (SQL), and software engineers specializing in .NET, C #, JavaScript (React) technologies. The company aims to double the number of students or master students in internship programs this year. Running under the name of Charisma Academy, these will run for 3 months, most of the trainees eventually opting for employment in the company.
The company is not limited to attracting young technology enthusiasts – it is also open to employing experienced people, including people over 50, which ensures diversity and competitiveness.
"We are very interested in the experience of our employees and we are always interested in finding new ways to improve it. Behind them is a collaborative environment based on internal actions, whereby I aligned the teams towards the same vision, goals and strategy. We are currently at the stage where company values ​​are translated into concrete behaviors that will inspire our employee-related actions, but also redefining the performance appraisal system. We want our employees to find the intrinsic motivation to contribute to daily work and we encourage them to further improve their skills by investing in their training. In the development strategy, we have focused on preparing colleagues and identifying strengths, with a budget of EUR 300,000 allocated to external training in 2019, "said Gorkem Tursucu.