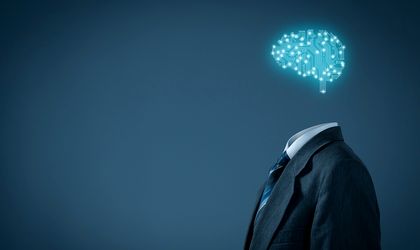 Today, the amount of generated data outpaces humans' ability to absorb, interpret, and make smart data-driven decisions. Here, AI comes in to assist us in every single aspect – from day-to-day routine to business processes.
To meet the society's demands for AI-based solutions and advance business performance, many new artificial intelligence companies appear each year and show promising results. What we can see today is the rise of some of them who keep expanding onto the global market and gaining credibility.
The State of Artificial Intelligence in 2022
The COVID-19 pandemic is strongly affecting technological development (and most other industries), but it only accelerated the use of artificial intelligence across the globe. In 2022, no radical changes are observed – automation and digitalization are still at the fore. Amid the crisis, companies struggled to create new services for remote workers, enhance ecommerce options, make customer support more efficient and speed up development of important new drugs.
The growing development and use of AI for business has also created demand for the democratization of data science. Marketing and customer management are currently the primary users of AI technology, but as other functions appear, businesses can opt for other AI applications as well.
TOP 5 AI Companies in 2022
According to Gartner, by 2025, one in five B2B companies will leverage artificial intelligence/machine learning to connect to their clients. In this blog post, we'd like to point out those companies that are doing their best in staying competitive and delivering excellent AI solutions.
In 2021, the United States was the leading country in both private investment in AI and the number of new AI companies, three and two times higher, respectively. Thus, we've prepared a list of the most promising top-performing AI companies in this region.
1. InData Labs
Focus: big data development, NLP, AI research and development, computer vision, predictive analytics, cognitive computing
A data science company and AI-powered solutions provider, InData Labs assists companies all over the world in selecting profitable solutions to their big data challenges. This AI company was founded in 2014 and since then has provided solutions and consulting services that enable clients to get valuable insights into data, automate repetitive tasks, enhance performance, add AI-driven features, and prevent cost overruns. Having built credibility on the global market, InData Labs gained trust among companies from different industries and keeps extending its scale worldwide. 
2. Urbint
Focus: artificial intelligence, enterprise web, greentech, machine learning, energy
Urbint is an enterprise software company that allows utilities and infrastructure operators to manage risk and increase resiliency through AI-powered solutions. The company's platform can predict and prevent threats, enabling infrastructure operators to make informed decisions and maximize safety in the field. As a result, many of the largest energy and infrastructure companies in North America trust Urbint to protect their workers, assets, and the communities they serve.
3.  AKASA
Focus: artificial intelligence, healthtech, machine learning, software, business intelligence
AKASA is one of the leading developers of AI for healthcare operations. Anxious about healthcare spending and staff burnout, AKASA made it their goal to fix administrative inefficiencies and advance healthcare operations. The company provides hospitals with Unified Automation services, which is a flexible AI-based solution that automates complex operational tasks such as those related to revenue cycle management.
4. Nuro
Focus: robotics, machinery, consumer electronics, autonomous vehicle
Nuro Inc. is a robotics company that develops self-driving vehicles. Partnering with such giants as Domino's and Walmart, the company offers autonomous, on-road vehicles designed for the purpose of local goods transportation.
This year, Nuro achieved a number of tangible results, the most prominent among which was presenting its third-generation autonomous delivery vehicle designed specifically for last-mile delivery solutions. Currently, Nuro is building a factory to manufacture the robot at scale.
5. LogicMonitor
Focus: cloud, information technology, infrastructure monitoring, network monitoring, cloud monitoring, server monitoring, AIOps
LogicMonitor is a company providing a cloud-based infrastructure monitoring platform. It delivers hosted monitoring for storage, servers, networks, applications, virtualization, and cloud in a single, unified solution. The platform is equipped with the functions of monitoring, alerting, and graphing for all devices found in the data center, which is conducive to better-informed decisions.
The company has recently announced the launch of LM Envision. It's a SaaS-based unified observability platform that helps effectively deliver on business objectives, implement full visibility and help optimize their IT data supply chain.
The Near Future of Artificial Intelligence
2022 is experiencing a surge in new technologies and innovations. Digital transformation has soared across a variety of industries, a phenomenon that happened faster than expected, thanks to the pandemic. In the near future, we'll be able to see a continuous expansion of the following trends:
Natural Language Processing (NLP) keeps revolutionizing the ways humans interact with machines. With the release of GPT-3 and a forthcoming presentation of GPT-4, we are on the verge of creating machines that can engage with humans in a way that is as good as real.  
Businesses strive to lay down AI basis to eliminate human errors and ensure top performance in both speed and quality. They also reach out to AI companies and hire specialists of every possible IT field to meet the ever-changing demands of the society and stay competitive on the market.
With increasing volumes of data stored online, it had become vital to guarantee its safety and security. Thus, the foreseeable future will see a particular focus and significant investment in AI/ML to combat the dangers of cyberattacks.
The Takeaway
The year of 2022 is observing some incredible breakthroughs in the field of artificial intelligence. The above AI companies and trends are bound to impact daily lives and businesses worldwide in new and exciting ways.