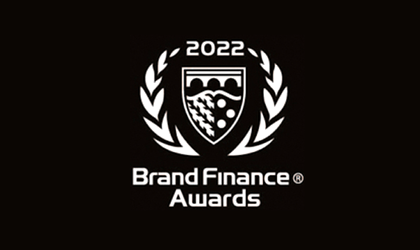 Thoughtworks, a global technology consultancy that integrates strategy, design, and engineering to drive digital innovation, announced that it has been selected for the first time in Brand Finance's report of the 25 most valuable and strongest IT services brands globally.
Every year, world-leading brand valuation consultancy Brand Finance puts 5,000 of the biggest brands to the test and publishes nearly 100 reports, ranking brands across all sectors and countries. The world's top 25 most valuable and strongest IT services brands are included in the annual Brand Finance IT Services 25 2022.
"Following a great year, Thoughtworks has now entered our Brand Finance IT Services 25 2022 report for the first time. Two key moments of 2021 were the announcement of their IPO and the successful reboot of their logo, visual identity, and positioning. Their new strapline, 'Delivering Extraordinary Impact Together', really speaks to the values they want to express as a purpose-led organization: to be a creative, multi-faceted, future-facing, and modern business", said David Haigh, Chairman & CEO of Brand Finance.
The company entered the Top with a brand value of US$788 million. Apart from calculating brand value, Brand Finance also determines the relative strength of brands through a balanced scorecard of metrics evaluating marketing investment, stakeholder equity, and business performance.
"We are proud to receive this global recognition which confirms that, in a year marked by solid horizontal expansion, including the acquisition of Gemini Solutions and Fourkind, Thoughtworks also enhanced the diversity of its industry vertical focus to achieve the top 25 of Brand Finance's IT Services 2022 report. We celebrate this achievement with our partners and colleagues who together helped us create a positive impact in society through technology excellence and outstanding projects, at a global and local level," said Șerban Tir, General Manager, Thoughtworks Romania.
Thoughtworks entered the local market last year, by acquiring the Romanian company Gemini Solutions. The company has offices in Bucharest, Cluj, and Iasi and a team of over 200 employees. Our local talents are our most valuable asset, bringing to the table premium consultancy skills and delivering extraordinary impact together with our customers.