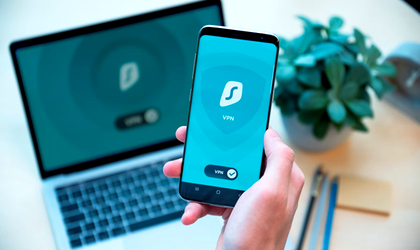 VPN services have become very popular lately, and a lot of people have understood the advantages of using one. A VPN can make you as a private internet user safer, but it is also great for businesses to use as an extra security defense.
What is a VPN?
VPN stands for Virtual Private Network, and its main task is to hide your IP address so that no one else can view it. In addition to this, you can place your digital location anywhere in the world, so while you might be physically in New York, others will view it as if you are in New Delhi for example. So, why is a VPN good for businesses? There are many reasons for this, which is what we will explore in this article.
More anonymous online
When we are online, it is highly wanted to be as anonymous as possible, especially when we are at work. The internet stores data forever, and what you do online today can have an impact on your life many years from now. As a business person, it is also an advantage to be more anonymous so that you can do the necessary research and make contacts without the whole world knowing it.
When a VPN hides your IP address or places you in another part of the world, you are more unknown to other people, and it is harder for them to figure out who you actually are. More businesses are starting to focus more on cyber security, as it is becoming more important. The dangers online can be great, especially if you are not protected against them. Large companies are investing in cyber security, and more are starting to implement the use of VPN programs and other measures to stay safe while using the internet.
Protected while traveling
Businesses traveling a lot with their work can also take advantage of VPN services. In addition to changing your digital location and blocking others from viewing your IP address, the service can also protect you from unsafe and public internet connections that are often found while traveling. These are unstable and easy to hack but can connect to you without notice if you are not prepared for it. VPNs help you stay safe from them, and are a great measure to be more aware of cyber security and why it is important.
Connecting to local sites
When attempting to access foreign sites, you might face a problem with geo-blocking. This is a process that blocks foreigners from viewing local content, and it might include news sites among others. The information on these sites could be useful for you to use, either for research or simply to learn more about the business opportunities and culture of another country. If you are also operating with clients abroad, it is highly important to be able to access all the content they are sending over or are expecting you to view.