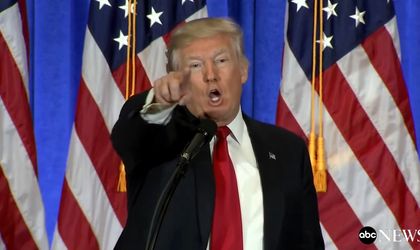 The United States is announcing new import taxes on Chinese imports. This time is says it will impose a 25 percent tariff on USD 50 billion worth of Chinese goods of "industrially significant technology", according to CNBC.
Officials from the White House said that the tariff will cover goods related  to "Made in China 2025" program. The full list of imports that will be covered by the new tariffs will be published by June 15.
U.S. will also plans to pursue litigation at the World Trade Organization relating to Chinese intellectual property abuse.
President Trump wants to cut the massive U.S. trade deficit with China, of about USD 337 billion last year, and claimed evidence that Beijing has been complicit in abusive trading practices.
The announcement is seen as a part of the negotiation that the White House is having with Chinese counterparts, showing that Trump is very serious. These latest tariffs may be more harmful to Chinese interests than those announced before because is hitting directly the IT&C industry where China is the biggest producer in the world.