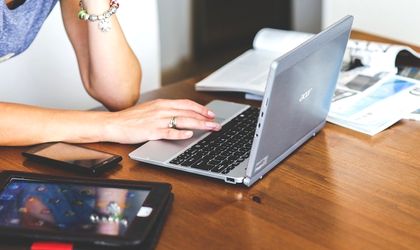 Having more than one popular product is great news for any business, but in some cases combining them into something completely new can be a sensible move. This is the case with Slingo games, which come from bringing together two different types of gambling into one simple game, but how do they work and why have they been successful among players?
What Is Slingo All About?
We can find a list of Slingo bingo games covering names like Slingo Starburst, Book of Slingo, and Slingo Big Wheel. They're all variations on a type of game that fuses together the concepts of bingo and slots. After each spin, a set of numbers of symbols are revealed, helping the player to mark off the numbers on their cards. The more winning lines that are completed, the higher the prize climbs.
The addition of those different themes mentioned earlier makes them more appealing to a greater range of players and also allows for the seamless introduction of interesting images and unique features that tie in with the theme. For example, Slingo Who Wants to Be a Millionaire uses images and music that will be familiar to anyone who has watched the show but this doesn't really affect the standard gameplay.
Why Has It Been a Success?
To understand why these Slingo games have been a success, we need to look at the differences and similarities between Slingo and the games that inspired it. To start with, it's a simple game of chance just like slots and bingo. The player can't influence the outcome with any decisions or strategies that they make, other than choosing which number to place their joker on when this special symbol appears.
Having said that, the format feels fresh and new, while retaining the familiarity of those more established types of games. Anyone who has played slots or bingo will immediately understand the concept but many also appreciate the fact that it's something new to them, with just enough differences to make Slingo feel unique. This look by Harvard Business Review at why so many new products fail confirms the numerous dangers when launching something completely new.
The way that widely-played slots like Starburst and Fishin' Frenzy are used as the basis for some games helps make them instantly attention-grabbing for anyone who enjoys those games. As the selection of themes increases further, we can expect to see more diverse themes that people are likely to be interested in, even those who aren't yet sure what Slingo is all about. The ConvertCart site shows how bundling products can increase revenue, but this example reveals that combining them also works well.
Crucially, Slingo hasn't been used as a way to replace bingo and slots. These games are still extremely popular and are usually available on the same sites that offer a wide collection of Slingo games. This means that they can be viewed as an alternative to be tried whenever you want something different yet along the same lines as the games you're used to playing.
This way of combining two types of games into something new has introduced something fresh to online gambling sites and could cause developers to think about other ways of combing other types of games in a similar way in the future.