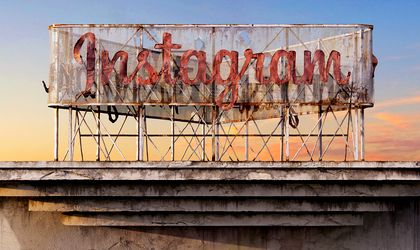 Facebook is not only making a lot of money from its own activity but is also making very profitable investments. Mark Zuckerberg company bought Instagram 2012 for USD 1 billion and if it would be a stand-alone company, today it would be worth over USD 100 billion.
The value was calculated by Bloomberg Intelligence and took into consideration Instagram revenues estimated for the next 12 months, a total of USD 10 billion. The photo-sharing platform reached 1 billion users and is expected to go up to 2 billion users in the next five years. The best points of Instagram is that its users are younger than those on Facebook and its appealing for advertisers and it is gaining more people in United States, where Facebook and others has reached the limit.
According to the estimates, Instagram could account for 16 percent of Facebook's revenue over the next year, up from 10.6 percent last year. The company recently announced that it will launch IGTV, a platform for longer videos that will be developed into an online television.
Facebook is worth USD 568 billion today after an increase of 10 percent this year.