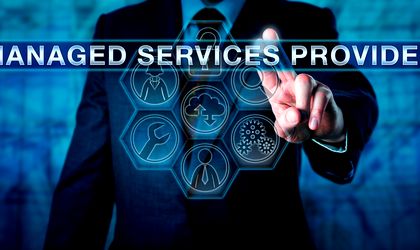 The process of digital transformation involves every part of the business. It results in changes to the way a business is run, and not a single department or individual is exempt from these changes. It calls for individuals who have both considerable experience and specialized knowledge. Many times, the transformation project is doomed before it even begins because the most critical people resources aren't paying attention to what needs to be done. Because individuals are preoccupied with other things, the regular business fails.
What Does Digital Transformation Refer To?
Digital transformation reimagines business operations and customer experiences to match changing consumer and market expectations. When digital transformation is a continuous process in a business, the change is integrated into its culture, giving it the ability to meet the demands of increased competition and providing value for the business.
Cloud computing simplifies IT and enables digital transformation. It generated new IT concerns like ransomware, data sprawl, and data privacy limitations that can delay digital transformation and threaten business integrity. Software as a service (SaaS) and public cloud services' shared responsibility concept make it challenging to handle these problems alone.
In today's cloud-dominated environment, cloud MSPs can help you prosper. By working with a cloud MSP like the best IT support services St. Louis, you can protect your organization during the digital transition. Listed below are ways that MSPs may help their customers achieve a more successful digital transformation.
An MSP Will Ensure That Your IT Is In line With Your Overall Business Strategy
Know that they give more than simply equipment. They show you how to use the equipment to match your IT strategy with your business plan, helping you achieve your business goals.
MSPs know how to do anything efficiently. On your own, you may reach the same conclusion, but it will take longer and cost more than with a significant resource.
Security Is Heightened With MSP
Cyberthreats are growing more sophisticated and harder to detect. Your MSP will keep up to date on security issues and apply proactive responses before a problem occurs. A reputable MSP has access to the newest security solutions and services.
It's best to collaborate with your MSP to carry out security audits and vulnerability scans on a predetermined schedule. You'll have better visibility throughout your whole IT infrastructure if you accomplish this, as well as a better understanding of the vulnerabilities that need to be prioritized and rectified.
MSPs Can Help Improve Customer Satisfaction
When you need to solve problems that are affecting the client experience throughout the transition process, MSPs are always there as trusted partners to help you in doing so. At this point, it's highly likely that you won't feel comfortable using the new applications, and it's also possible that your customers may experience the same thing. Even though you may be making significant efforts to modernize your company, you can't afford to provide your customers with subpar experiences, or you risk losing them permanently. Discovering a problem in an advanced system can be a difficult task because of its complexity, hence the difficulty of the challenge grows.  MSPs are equipped with the necessary tools and knowledge to test and monitor the functioning of new technologies proactively. 
In addition to this, they'll ensure that the platform is always accessible to your clients in any situation.
MSPs Can Provide Cost-Effective Infrastructure
Digital transformation requires costly and complicated core infrastructure from multiple vendors across the technological stack. This includes managing the network for web chat, rolling out mobile applications, and installing middleware to facilitate digital transformation. MSPs have experience managing complicated client technology platforms.
Choosing An MSP Checklist
The most valuable MSP qualities depend on your business's needs. While searching for an MSP, you should prioritize the following:
Proven Track of Record
Help Support
Fast Response Times
Scalable Support
Cost Saving Opportunities
Better Network Security
If you're lucky, you have a good relationship with one or more MSPs that can walk alongside you while your business adjusts to the new digital age. These managed service providers can help your business stay competitive. If you consider your MSP as more of a partner and valuable resource rather than merely a vendor, you'll be one step closer to successfully achieving your transformation objectives and monitoring the rate of change in the digital landscape.
Conclusion
Digital transformation boosts the value of your company's profitability. Not embracing this transition can hurt your capacity to stand out from the competitors. 
Working with an MSP gives you peace of mind by providing a team of professionals to handle any difficulties that arise. When you're not putting out fires, you can grow your business.