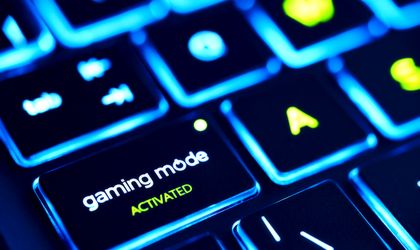 Technology has been an integral part of gaming since its inception. From the first arcade machines to the latest virtual reality headsets, technological advancements have always been driving gaming into new and exciting realms.
Indeed, gamers have always continued to demand the best gameplay experiences possible to ensure they get the best sessions possible. This is just one of the reasons why the industry relies heavily on the tech that has been created and continues to be developed further.
However, what have been some of the latest trends to have been witnessed? What are some of the insights into the sector?
Mobile Gaming
Mobile gaming is booming right now. According to Newzoo's 2020 Global Games Market Report, mobile games accounted for more than half of all game revenue worldwide in 2019 — a figure that will only continue to grow in years to come. This trend is being driven by several factors, including increased smartphone penetration, improved internet speeds, and more sophisticated mobile hardware.
New types of mobile gaming have continued to boom over the years, too, which has helped this niche to continue to grow. One example of mobile gaming to have enjoyed meteoric expansion and growth is the gambling industry. Players are able to play on their favorite devices whenever they want, which has led to an industry expert producing gambling-themed articles to keep players up-to-date with everything that they need to know within this industry. Gamers need to remain as informed as possible when playing these types of titles, which is why the role of experts is as important as ever before.
The rise of mobile gaming also opens up exciting opportunities for cross-platform play between PC and console gamers. For example, Epic Games recently launched Fortnite on iOS with full cross-play support across PC, Mac, Android & iOS devices. This allows players from different platforms to compete against each other on a level playing field — something that was not possible before due to technological limitations.
Virtual Reality (VR)
VR has been around for some time now but it hasn't quite taken off in terms of mainstream adoption yet. That said, there are still some promising signs on the horizon; according to Statista's Global VR Market Forecast report, the global VR market is expected to reach more than $22 billion by 2025 — more than double its value in 2022 (less than $12 billion). This growth is being fueled by improvements in hardware such as standalone headsets like Oculus Quest 2 and Valve Index which offer immersive experiences without needing a powerful computer or console.
Virtual Reality also holds immense potential for giving players unprecedented levels of immersion in their games. For example, we could potentially see a number of new technologies such as virtual try-on glasses that can enhance the experiences provided, or we could see partnerships between firms to bring gaming to an entirely new level and offer gamers the best sessions possible.
Conclusion
As you can see from this deep dive into the intersection of gaming and technology, there are many exciting developments taking place right now that promise to revolutionize how we play video games. From mobile gaming becoming increasingly popular thanks to improved hardware & internet speeds, to VR offering unprecedented levels of immersion, the future looks very bright indeed!