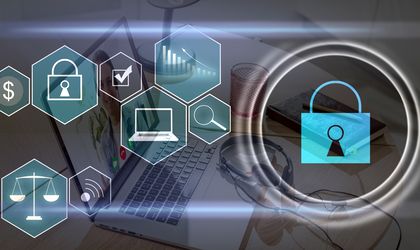 One of the most important and pressing concerns for businesses in today's digital landscape is cybersecurity. As the dependence on the internet and technology increases, companies and businesses are becoming more vulnerable to cyberattacks than ever before. To keep themselves protected, businesses must implement a comprehensive and robust cybersecurity strategy.
Employee education is one of the key components of a robust and comprehensive cybersecurity strategy. While many companies are investing in technology and taking all sorts of security measures, including password-protecting access to 192.168.0.1, they are overlooking the importance of educating their employees about cybersecurity.
Employee education is as important for a robust cybersecurity strategy as other measures, since employees handle business operations and can inadvertently create vulnerabilities in a company's cybersecurity by opening malicious links and attachments, sharing passwords, or giving access to the wrong people.
The Role of Employees in Cybersecurity
Employees play an essential role in preventing cyber attacks and making cybersecurity solid and robust. Employees are considered the first line of defense against cyber attacks, since they are the ones responsible for creating or preventing vulnerabilities in a company's cybersecurity. The actions of employees can have a significant impact on the cybersecurity of the company.
Therefore, it is important that employees are educated about cybersecurity, the role they play in the cybersecurity of the company, and the potential consequences of their actions. They should also be educated about various types of cybersecurity threats, how to identify them, and how to avoid them.
Cybersecurity Education Programs for Employees
Companies that wish to make their cybersecurity more robust and protect themselves against cyber-attacks need to implement cybersecurity education programs for their employees. These programs should provide basic training on cybersecurity, including knowledge of various types of cyber attacks, how to identify them, and how to avoid becoming a victim of these attacks.
In addition, employees should also be provided role-based training according to their specific job position. For instance, employees who deal with sensitive data should receive role-based training on how to handle sensitive data in a secure manner. Similarly, employees who have to deal with the network should be given training on how to keep the network secure, encrypt 192.168.1.1, and prevent unauthorized access to the network.
Moreover, these training and education programs should be ongoing so that employees can stay up-to-date on the latest threats and best practices because cybersecurity threats are constantly evolving, and cyber attackers are coming up with new techniques.
Benefits of Educating Employees about Cybersecurity
There are several benefits of educating employees about cybersecurity, some of which include:
Reduced Risk of Cyber Attacks
By educating employees about cybersecurity and best practices to prevent cyberattacks, businesses can reduce the risk of cyberattacks. Sometimes, all it takes is a single employee's mistake to make the entire company vulnerable to cyberattacks. Therefore, by educating employees, companies can minimize and reduce the risk of cyberattacks happening.
Compliance with Regulation
It has become mandatory in various industries, especially those that deal with users' data, for companies to educate their employees about cybersecurity and best cybersecurity practices. By educating employees about cybersecurity and providing cybersecurity training, companies can comply with industry regulations and standards to avoid legal penalties and fines.
Cost Savings
Getting hit by a cyber attack can be expensive because it can lead to financial loss, time loss in addressing the attack, and loss of reputation. By educating employees about cybersecurity, businesses can prevent cyberattacks from occurring in the first place and avoid the costs of dealing with a cyberattack.
Improved Reputation
A company or business that becomes a victim of a cyber attack can experience a significant decline in its reputation and customer trust. Companies and organizations can prevent a fall in their reputation by providing cybersecurity education to their employees and demonstrating their commitment to protecting customer information and their own assets. This can improve their reputation and help to build trust with customers.