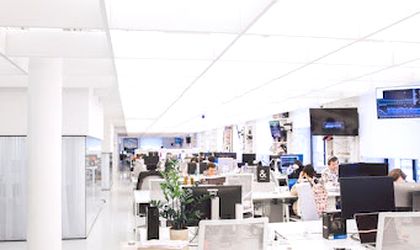 Excel is considered by many to be an excellent spreadsheet program and a popular productivity tool. It is versatile, easy to use, and great for simple to complex computation tasks.
Not to mention, there are several pre-made spreadsheet templates that you can use to save you time and help you become more productive. Simple Sheets has a wide collection of professionally made templates for you to choose from. These customizable templates have more than 350 visual elements to enhance your spreadsheets.
Because of this, many finance teams prefer using Excel spreadsheets to store and process financial data. However, using Excel also has disadvantages that can affect businesses negatively.
This article discusses the cost of spreadsheet errors and their impact on businesses. This article will also share alternative solutions for addressing Excel errors and how to maximize your use of spreadsheets.
Disadvantages of Microsoft Excel Spreadsheets
Excel spreadsheets are primarily designed for personal accounting and tracking and calculating data. This means it is not designed for collaboration.
Excel spreadsheets' lack of collaborative features is its main disadvantage. When several people access the spreadsheet file, tracking changes is impossible, and your data can be manipulated and irrelevant. Those managing the Excel file will waste time checking, amending, and reviewing the spreadsheet to reconcile the data to ensure the information is updated in real time.
Most likely, an expert will create your spreadsheet template. The template will have simple and complex functionalities. This is great because it can perform important functions. However, some complex formulas may need to be more user-friendly for other users. Hence, more error messages are expected to appear on the spreadsheet.
Reasons Why a Spreadsheet Error Is Bad for Business
Generally, there is nothing wrong with Excel as a software program. An Excel spreadsheet is a great tool. The issue depends on how it is used. It becomes a problem when it is used beyond their capabilities. It was mentioned earlier that spreadsheets were designed for personal use rather than holding large volumes of data.
It is also used by small businesses for manual work, to process relatively small amounts of data for collection and analysis. Excel spreadsheets are stored locally on your computer and are not meant to be shared for collaborative work.
Several recorded instances of spreadsheet use have failed several businesses, mostly due to human error. You can ruin your business if you over-rely on using spreadsheets.
Below are some reasons why using spreadsheets ruins your business.
Human errors are inevitable when you have all the rows, columns, and tabs to monitor on your spreadsheet. Some may incorrectly encode data which can lead to massive errors. A simple mathematical operation, when used incorrectly, can result in big losses for the business.
Challenging to Fix Problems
Fixing errors on your spreadsheets is not enough and oftentimes, too late. There are no software updates to install that can address error issues. Even if you send your employees to training on using spreadsheets, the chances of error are still there.
You can only fix the spreadsheet if you created it. You need to determine if the formula covers the appropriate data ranges or whether the data itself is encoded in the right cell.
Impossible for Collaboration
Excel spreadsheets are not meant to be used as collaborative files. It is difficult to keep track of any changes in the spreadsheet data when the file is shared with several people who are free to make their own revisions to the file. This causes entry errors, deleted values, or duplicate entries.
Data is spread throughout the entire workbook. Employees waste valuable time looking for the information they need. Data, in this case, becomes useless because it is inaccessible.
Most businesses work with large data sets. When your business uses manual entry on spreadsheets, you can expect that more than half of the workers will complain about the time wasted encoding and managing data manually.
Manual processing and lack of collaborative capability make it difficult for spreadsheets to adapt to a growing business. A spreadsheet program will need help to keep up with the demands of the business.
Excel spreadsheets are usually unprotected by passwords. Even if Excel offers password protection, passwords can easily be cracked and shared. As mentioned, spreadsheets can be shared via email within the organization; the password is also shared in the process. 
Alternative Solutions
The ideal alternative is eliminating manual work and shifting to automated tools. Manual work leads to more human errors and causes the creation of multiple versions of the same spreadsheet file.
The first alternative solution is to use cloud-based spreadsheets such as Google Sheets. Using cloud-based software minimizes locally storing your file and instead managing them online. Several people can access, update, and share a spreadsheet online, allowing collaboration.
When spreadsheet software is cloud-based, remote working operations are possible. Aside from Google Sheets there are other cloud-based spreadsheets like Apple Numbers and Microsoft Excel – Office 365 suite.
Large companies use another alternative to spreadsheets, which is automated solutions that can be connected to accounting systems. Automated solutions are effective in minimizing errors. It can accommodate repeated data analysis and monitor and trace input errors before it causes major problems to your business.
Final Thoughts
When you think about it, there is nothing wrong with using Excel spreadsheets. However, over the years, businesses demanded more from spreadsheets.
When the program cannot provide what is needed, the business management efforts become weak and are at risk. This is when you can say there is something wrong with Excel spreadsheets.
Spreadsheets are suitable for small and start-up businesses but are no longer suitable for large businesses. It cannot store and process large amounts of data.
Shifting to better alternative solutions takes time. You may not totally get rid of using spreadsheets, but what is important is you are moving forward to a much better tool to manage your business.