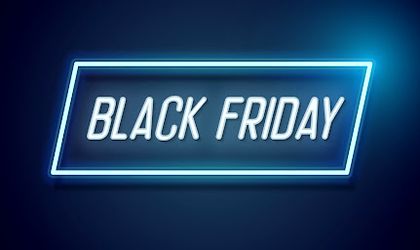 We all understand the importance of keeping our devices secure. It's hard to imagine our lives without devices like smartphones, laptops, and tablets. These handy gadgets can be found in just about every single household in the world. The reality though, is that whether you're using your device for entertainment, work, or just plain old communication, there are always risks involved — especially when it comes to cybercrime. 
Unfortunately, the cybercrime epidemic is only getting worse by the day. Cybercrime is not only being more frequent than ever before, but it's also becoming more dangerous. Cybercriminals are developing new strategies to break into our devices and steal our data or install malware on our devices. If you're not securing your device with premium cybersecurity tools, you're not safe from the threats that you could be facing online. 
The only problem is that investing in these cybersecurity tools can become pricey. That's why you need to make the most of this year's Black Friday cybersecurity sale while you still can! For a limited time only, you can grab the best cybersecurity tools on the market for a fraction of the price. If you're unsure about which cybersecurity tools you should get, keep reading for a quick breakdown!
Why Use Premium Cybersecurity Tools?
Before we get into our top three cybersecurity tools for Black Friday in 2022, you're probably wondering why you can't just grab one of the hundreds of free cybersecurity tools that are available online. 
While there might be a ton of free cybersecurity tools to choose from, it's not an area that you want to be taking shortcuts in. Our devices know everything about us, from the people we talk to the most to the login credentials of our bank accounts. If cybercriminals were to breach any device, that data could get into the wrong hands. 
Free cybersecurity tools come with tons of drawbacks because they aren't always developed and maintained properly because of a lack of budget. You'll also find that free cybersecurity tools are slower and have more ads compared to premium tools.
VPNs
The first cybersecurity tool that you need is a virtual private network, which is more commonly known as a VPN for short. VPNs are primarily used to encrypt your internet connection, which will stop others from snooping through your devices while you're surfing the web. 
It's no secret that the government and your internet service provider monitor your internet traffic and keep a record of your internet history. Many people aren't happy with this and consider it an invasion of privacy — if you're one of these people, a VPN is the perfect tool for you because neither the government nor your internet service provider can monitor your device. 
VPNs also allow you to connect to secure global servers in other countries and cities around the world. When you connect to one of these servers, your real IP address will be hidden, and your device will adopt the IP address of the server that you have connected to. Websites use your IP address to determine your device's geographic location, so changing it will spoof your device's location and trick websites into thinking that you're accessing them from elsewhere — allowing you to unblock censored websites, bypass geo-blocking, and get discounts on online subscriptions. 
Password Managers
Keeping your accounts secure is important. The best way to ensure that they stay secure is to use strong and unique passwords. Many internet users will create passwords using their personal information such as their date of birth. The problem with this is that a skilled hacker can easily uncover this information and use it to break into your account. Strong passwords are made up of a collection of random words, letters, numbers, and symbols.
The problem though is that these passwords can be difficult to remember. But, if you invest in a premium password manager, you can store all of your login credentials in a virtual vault that only you have access to. To gain access to the vault, you need to use a randomly generated master key, which ensures that no one can break into your password manager. 
Antivirus Software
Finally, one of the biggest threats that our devices face online is malicious software, also known as malware for short. There are many different types of malware on the internet, but the most common types are viruses, spyware, and ransomware. All of these should be taken seriously as they pose a genuine threat to your device and your data. 
That's why you need to have premium antivirus software installed on your device. Antivirus software will constantly scan your devices for any viruses and other common types of malware. If any of these damaging software is detected on your device, the antivirus software can remove them before they cause serious harm. As long as you keep your antivirus software updated, your device will remain free of any harmful malware.