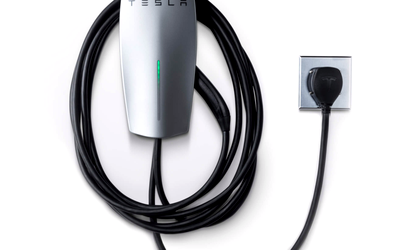 Tesla has launched a new home charging station, the Wall Connector, the company's first home charger that can be plugged into a regular wall outlet and without needing to be hardwired into the house's electric system.
The charger can plug directly into a NEMA 14-50 plug, the most common high-voltage plug in the US, which means that users no longer need an electrician in order to set up a charging station for Tesla cars.
The new charger provides up to 40 amps, more than the second generation of chargers that offered only 32 amp, so the car batteries can recharge quicker.
The price is USD 500, in line with other home electric vehicle power solutions. It comes with a 7.3-meter cable and it is available in silver.