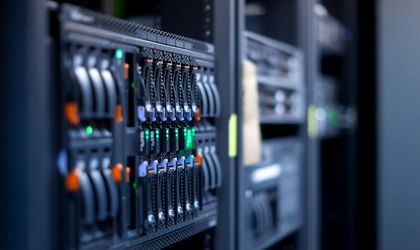 Tema Energy, the largest player in the field of data center development in Romania, had a turnover of 8.75 million euros last year, 22% more than in 2020. Also, the company's profit was 40% higher than in 2020.
Tema Energy is a service provider for customers who want an integrated data center by providing consulting, design, engineering, construction and implementation of facilities, equipment, communications, location management software, also including the start-up, maintenance and intervention services in the final project. In addition, Tema Energy has taken all the role of power supply systems integrator (power systems, energy storage systems, renewable energies, cogeneration).
The company currently now has over 100 clients, and among the most important projects managed in 2021 are Cluster Power – Data Center Craiova (one of the largest data centers in Southeast Europe), the design and construction of data centers for the Ministry of Internal Affairs, in partnership with S&T, as well as the rehabilitation of the Brașov – Sighișoara railway corridor as a specialized subcontractor of Alstom for CFR.
Tema Energy aims to increase its turnover by 10% -15% annually in the next five to ten years, based on the strong growth of the data center market in Romania, amid the growth of the global data center and IT market, which is expected to be at least 5-10% per year for the next 5 years. The company will continue to offer renewable energy solutions (photovoltaic parks for industrial customers) and energy efficiency solutions for large consumers.
Tema Energy is already developing small and medium-sized photovoltaic and cogeneration systems projects in the industrial field and aims to market and install energy-efficient and low-pollution equipment such as the first "green" data centers, with zero ecological footprints and energy independence.
"This year marks 20 years of activity for our company, and in all this time we have developed by setting clear and achievable goals, by developing a sustainable business strategy and partnerships that have stimulated us to invest in technical knowledge, in identifying the best solutions for the development of data centers and complementary elements. We have all the prerequisites to continue in this trend of sustained growth and we will do everything in our power to keep pace and even accelerate it", says Mihai Manole, General Manager of Tema Energy.
The company was founded in 2002, and so far has worked with over 600 clients and managed the development of 100 data center projects. In addition, Tema Energy has become, in recent years, an important player in the integration of electro-mechanical solutions and systems, continuous power supply systems, infrastructure monitoring software solutions).
The company also plans to extend regionally within 2-3 years by building data centers and delivering modular (containerized) data centers in Romania's neighboring countries.