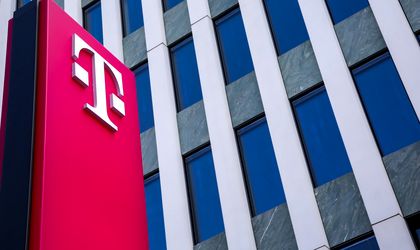 Telekom Romania is moving on with its Netliberare campaign that started one year ago and now itțs offering monthly subscriptions without a minimum contract period. The offer is for residential mobile customers.
The new monthly plans are starting from Eur 5 per month for any mobile customer that have active at least one fixed services or opt for a fixed Telekom service. The offer is available starting EUR 7 per month for the rest of the mobile customers.
The company is targeting the people identified in a study that do not want any more to be kept captive with a minimum period of contract. The study showed that the first people that want this are Millenials, age 15 to 34, than comes those who use a prepaid mobile card and want to have the advantages of a subscription, and the latest are those who don't want to buy a phone from the mobile operators and therefore should not have a minimum period of contract.
Telekom says that it has reached 99 percent of population with its 4G network and all the test shows that the speed is comparable or higher than of Orange and Vodafone and much higher than the one from Digi.
"We invested a lot in the 4G network because it was not viable to use Orange's network, it is expensive. We still have the contract with Orange, but it is used in just a few places~, says Miroslav Majoros, CEO at Telekom Romania.
The 4G network covers 99 percent of the urban population and 89.95 percent in total population (urban and rural). Also, on FTTH, we reached 2.7 million HH footprint.
"Romania is a very competitive market, with a very dynamic way of growing so, staying competitive in this environment requires innovative thinking, knowing and listening to your customers, but also your teams, and, nonetheless, continuous scanning of the global trends evolution. Our new offer today shows once again our commitment on the #NETLIBERARE vision, which is to offer customers what they want, simple and attractive offers, with less restrictions. The 'no contract' plan shows that we are confident in the quality of our network and the competitiveness of our offers. We are today meeting the current customer needs on the mobile market by giving them more flexibility and diminishing the feeling of rigidity and lack of freedom that have been a norm for the postpaid segment until now.", said Frantisek Mala, chief commercial officer Residential Marketing & National Sales, Telekom Romania.
In addition to the subscriptions without minimum contract period, Telekom Romania is the only one offering to its residential customers:
4G Unlimited Net for both post-paid and prepaid mobile customers starting EUR 5 and access to installments for the postpaid ones with zero upfront and zero interest rate when aquiring devices, through Telekom Banking
TV starting EUR 5 per month with Samsung Smart receiver with Play, Pause and Replay and the largest number of movies including premium channels like HBO and Cinemaxș the promotional packages for TV and fixed Internet are offered 100% discount, 6 months, for 2 year contracts.
In Q2 2018, against Q2 2017, the #Netliberare offer led to a 37 percent increase of mobile services sales in the residential segment.
The new free of contract subscription for residential customers, with no minimum contract period, follows the November 2017 #Businessliber offer announcement – a premiership on the local market for the small entrepreneurs and small and medium enterprises, consisting of the elimination of the minimum contract period and the contract cancellation fee for the customers of the new Freedom portfolio along 4G unlimited internet, besides unlimited voice and messages, from EUR 5 per month.