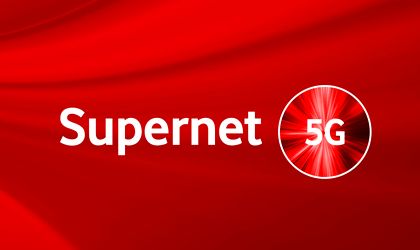 Vodafone Romania has switched on the first sites in its SupernetTM 5G network, ready to enable Romanians to access the outstanding capabilities of this latest technology. Vodafone customers will be able to be the first to enjoy the capabilities of the network as soon as 5G handsets will be available on the market. 
"We're proud to be the first network in the country to provide Romanians the latest technologies in the world. Vodafone continues its 22-year history in the country serving its citizens, businesses and other social and economic actors. Through this launch, we continue our mission to connect for a better future enabling everyday a high performance digital society for Romania. Our company is committed to contribute fully to Romania's digital strategy in an era of interconnected people and devices, where trust is as important as speed. Vodafone will continue to consolidate its network leadership and to remain the partner of choice for the entire Romanian society and economy when it comes to innovation and cutting edge technologies for a better connected future", stated Murielle Lorilloux, the CEO of Vodafone Romania.
"We are thrilled that our SupernetTM 5G network is now live in crowded areas of Bucharest and will expand to other major cities in Romania by the end of 2019. Vodafone is proud to pioneer this new and exciting journey for mobile communications services, where technology and innovation will enable best digital experience for Romanians", stated Catalin Buliga, Technology Director, Vodafone Romania.
Along its history on the local market, Vodafone Romania has been investing in innovation, having been the first to provide GPRS (2001), then 3G (2005) and 4G services (2012). Last year, Vodafone Romania launched the first live NB-IoT network in Romania with a country-wide coverage, prepared to provide its enterprise customers the possibility to develop and implement a wide range of solutions and applications to improve their business processes.