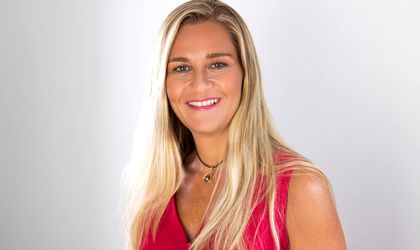 Vodafone Romania said that service revenues for the full year 2017/2018 was up by 2.5 percent to EUR 723.6 million compared to the previous year.
The telecom operator had 9.6 million customers as of March 31 2018, up 2.1 percent versus last year. Out of the total figure, 8.9 million were mobile customers. Mobile postpaid customers represented 41 percent, and prepaid customers 59 percent of the total mobile base. Mobile postpaid base as a percentage of total mobile base increased by 0.3 percentage points as compared to last year.
The mobile average revenue per user (ARPU) was EUR 6, compared to EUR 6.1 in the previous year.
"During the last financial year we worked on our key priorities – big data, expanding into home and digitalization," said Murielle Lorilloux, CEO Vodafone Romania.
Earlier this month, Vodafone said it would take over UPC Romania as part of an international deal through which Liberty Global will sell some operations in the region.
As of 31 March 2018, Vodafone Group had 535.8 million mobile customers and 19.7 million fixed broadband customers, including India and all of the customers in Vodafone's joint ventures and associates