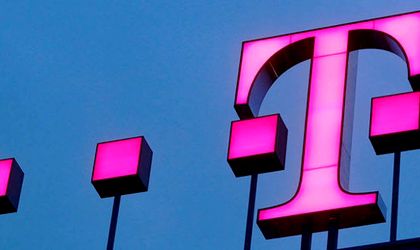 Telekom Romania Group has announced that it would lay off 692 of its 5,831 employees, expanding a restructuring process which it started two years ago, due to lower revenues and record losses and debts recorded in 2018.
The announcement comes in the context of a planned sale of Telekom Romania's majority stake by OTE and Deutsche Telekom, with several potential buyers having expressed interest, including RCS&RDS, Orange, Russia's ER-Telecom, and Bulgarian businessman Spas Rusev.
"Two years ago, Telekom Romania initiated a transformation program meant to reduce the complexity of processes, by redefining the operational model in order to improve interaction with its customers, through digitalization and simplification. In addition to business initiatives, as part of this program, Telekom Romania is planning to reduce the existing number of 5,831 employees within the group of companies with 692 positions, of which 438 positions in Telekom Romania Communications S.A. and 254 positions in Telekom Romania Mobile Communications S.A., respectively," the company wrote.
The transformation program, according to Telekom, is meant to ensure the group's sustainable growth, "given the high pace of technology evolution, a highly competitive market, as well as global changes of the business models, which affect the technology companies to a greater extent."
Telekom Romania says that redundancies will be decided based on the company's business objectives, in line with its simplification and digitalization strategy, adding that the company would apply the legally required social protection measures.
"Performance evaluation will be applied as a criterion in selecting the employees occupying similar positions which are in the scope of the redundancy process," the statement reads.
"Reducing the complexity of identified internal processes, as well as of product and services portfolio consequently leads to the need for some changes at the level of team structure. Processes optimization, automation and introduction of Robot Process Automations in various internal processes are some of the priorities in all operational areas, with major improvements achieved so far within IT, Technology, Finance and Supply Chain areas," Telekom added.