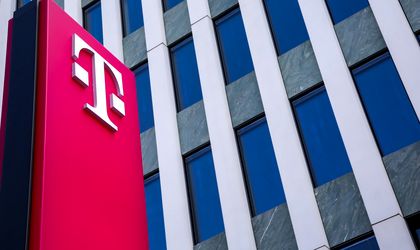 Telekom Romania said its revenue fell by 0.4 percent to EUR 464 million in the first half of the year compared to the same period of last year, while in the second quarter the revenue gained 0.8 percent to EUR 238 million.
The company's mobile customer base gained 0.9 percent to 5.27 million, while in fixed-network line the number of customers fell by 6.2 percent to 1.8 million. Revenues generated by fixed voice decreased by 21.1 percent yoy.
On broadband, the number of customers fell by 2.2 percent to 1.11 million.
The TV customer segment registered a slight decrease, by 0.5 percent, in Q2 2018, to 1.46 million TV customers, with corresponding revenues lower by 8.1 percent yoy. The Internet TV (IPTV) segment continued the upward trend, with corresponding customers up by 21 percent compared to the same quarter last year.
Telekom said in a report that "adjusted EBITDA decreased by 7.9 percent year-on-year to EUR 70 million as a result of declining fixed-network business, while revenue came to EUR 464 million in the first half of 2018, putting it on a par with the prior-year level."
At group level, Telekom posted a revenue of EUR 18.4 billion, up 1.3 percent year-on-year on an organic basis.
We remain firmly on track," said Thomas Dannenfeldt, CFO of Deutsche Telekom. "The trends in Germany and the United States are positive. At our European subsidiaries, we are again posting sustained growth."