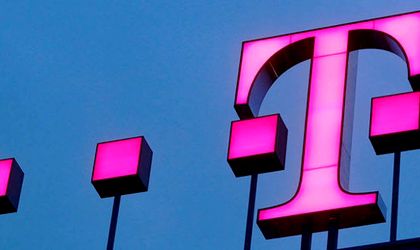 Telekom Romania announced that its consolidated revenues in Q2 2019 reached EUR 231.2 million, a 6.7 percent increase compared to Q1 2019 but a slight decrease by 2.8 percent YoY.
The decrease was driven by lower handset revenues, as Telekom Romania has shifted to the #Netliberare and #BusinessLiber offers, which are focused on best service offering.
Revenues from Retail Fixed Services amounted to EUR 59.3 million, down 5.3 percent, mainly as a result of lower revenues from fixed voice services, while revenues from TV and broadband returned to growth after several quarters. In addition, Retail Fixed Service revenues increased sequentially (up 2.6 percent) following two years of sequential quarterly decline.
Total revenues from FMC services continued the upward trend, with an increase by 30.2 percent YoY, as the number of FMC subscribers rose by 34.4 percent, to 802,500 at the end of Q2 2019.
Voice users (including FMC) reached 2.1 million at the end of the second quarter of this year, registering a slight increase, by 0.9 percent YoY, with growing FMC customer base compensating for the continued decline of the subscriber number in the traditional fixed voice services.
The TV customer base amounted to 1.4 million in the second quarter of 2019, with a 5.7 percent decline YoY, mainly driven by the decline on old DTH technology. At the same time, the internet TV (IPTV) segment, recorded a 15 percent customer growth compared to the same quarter last year. Additionally, the Average Revenue per User (ARPU) for this segment increased significantly in the same time period.
At the end of Q2 2019, Telekom Romania group reported 1.1 million broadband subscribers (both fixed and mobile) for the fixed line operations, down by 5.9 percent compared to the same quarter last year. At the same time, ARPU for this segment increased relevantly compared to the same quarter in the previous year.
Telekom Romania Mobile's customer base totalled 4.5 million at the end of June 2019, down by 4.9 percent YoY. Of the total customer base, 35 percent were postpaid.
Mobile Service revenues were down 4.4 percent YoY to EUR 78.8 million in Q2 2019, mainly due to the impact of the transition in IT platforms accounted for in Q4 2018, which led to a number of disconnections and reversals in the latter part of the year. Stabilization of the Mobile Service revenues is expected in the second half of this year.
Here as well the ARPU for the postpaid segment increased relevantly compared to Q1 2019, continuing the positive trend started in Q4 2018. Revenues from Wholesale Services continued to increase in the second quarter of this year, by 28.4 percent YoY, reflecting the increase in international transit traffic business.