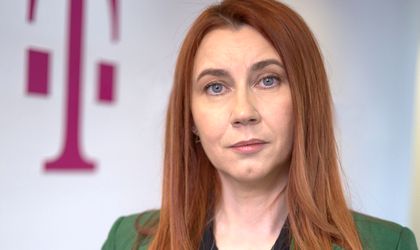 Telekom Romania Mobile launches new 'NELIMITAT' tariff plans in the spirit of the promise "Mobile as you want it – simple and fair." Customers benefit from tariff plans with clear prices, without complicated configurations, preserving the unlimited minutes, messages and internet on the Romanian territory and adding new benefits. Thus, Telekom Mobile customers do not have to worry about additional costs for the benefits offered by the subscriptions: minutes, SMSs or national data. The company communicates the new offer under the umbrella "What you see is what you pay".
NELIMITAT tariff plans in the country
As up to now, the new subscriptions with the Net Nelimitat Bonus, have unlimited voice and internet connectivity in Romania and are intended for both existing customers who prolong their contract and new customers. Additionally, all newly launched tariff plans, which have a minimum length period, have access to roaming services in the European Economic Space (EES) right from the start, according to Roam Like at Home regulations, applicable to all EES customers. Thus, customers will enjoy in roaming unlimited minutes and SMSs included in the subscription, as well as a number of GB of roaming internet when roaming in the EES (between 4.7GB and 12GB), depending on the chosen tariff plan.
The operator also preserves the approach launched last year: the same subscriptions for residential (B2C) and business (B2B) customers. This approach is primarily aimed at small business customers (SOHOs), whose needs are similar to a residential customer and for whom the company wants to offer a similar in-store experience. At the same time, all business customers who want a personalised experience will benefit from the full support of dedicated Telekom Mobile consultants.
"We are constantly tuned in to our customers' needs and expectations to find out what they want, to provide a better, fairer and more streamlined experience. The new portfolio we are launching today follows our brand promise to deliver Mobile as you want it – simple and fair. We are pleased to see that 8 out of 10 customers who interact with Telekom Mobile recommend our services. And we won't stop there", said Andreea Cramer, Chief Commercial Officer, Telekom Romania Mobile Communications S.A.
NELIMITAT gift for current customers
In addition, just a few weeks after Telekom Romania Mobile became a 100% unlimited network for prepaid card users with active benefits, the company announces a new surprise that this time rewards subscription customers: all Telekom Mobile subscribers automatically receive national benefits unlimited between April 18, 2022 – May 31, 2022.
Telekom Mobile thus becomes the 100% unlimited network for all its customers, offering them the unlimited gift: simple, effortless, to share their joys and experiences, always being connected to the most important things in their lives.
Exclusive packages with smartphones included in the subscription or in very convenient instalments
To further simplify the customer experience, Telekom Mobile has created special packages with the new subscriptions and phones included, offering access to the phone with unlimited national benefits at a transparent monthly cost, with no surprises on the bill, in the spirit of "as you see, so you pay". So, when porting from a subscription or renewing your contract, the €14/month tariff includes a smartphone of your choice between Samsung Galaxy A13 or Xiaomi Redmi Note 11.
Moreover, regardless of the subscription chosen in the new offer (starting with the Unlimited 7 subscription), customers will benefit from advantages when purchasing smartphones, being able to choose from a wide range, at special prices or with very convenient instalments, without down payment and interest. For example, for the €14/month subscription, customers can choose between the Samsung Galaxy A22 5G or the Huawei Nova 9SE, opting to pay €2/month or €4/month directly on their Telekom bill.
All under a modern identity: simple and digital
With the launch of the new portfolio, Telekom Romania Mobile will also start the implementation of the new company logo in the form of 1-T-1 (digit-T-digit). The adaptation of the company's logo shows the focus especially on digital participation, sustainable activities and social cohesion. The logo change will be gradually implemented at all points of interaction with customers.
More details on the new portfolio and the novelties it brings up are available on www.telekom.ro.