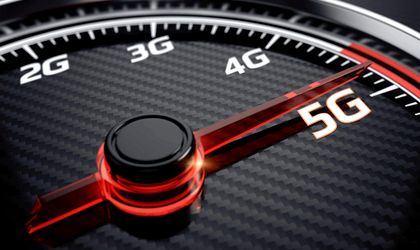 Investments in Romania's 5G network will go up to EUR 9 billion by 2024, and the auction for the frequencies dedicated to this technology will begin by mid-2019, according to Sorin Grindeanu, the president of the National Authority for the Administration and Regulation of Communications (ANCOM).
Of the total EUR 9 billion, Grindeanu stated, EUR 1.6 billion will be invested in communications, and the rest will go towards sectors that will "go through certain transformations" after 5G is introduced. "Whether we're talking about health, transport, services or agriculture, they will all change with 5G technology," he said.
The government approved a Decision to create an inter-ministerial group coordinated by ANCOM, which has to elaborate the National 5G Strategy by the end of the year, which should include not just the sale of 5G licenses, but also the ways it can be integrated into various sectors.
Grindeanu said that he hoped the Strategy would be ready by the end of the year, and that countries like Israel or the UK have already approved such a strategy.