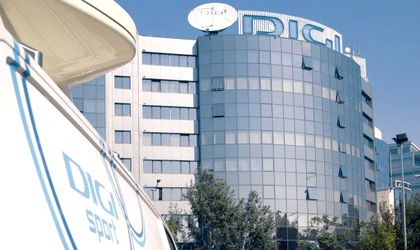 Digi Communications N.V., the parent company of RCS & RDS, had consolidated revenues of EUR 1.03 billion in 2018, up by 13.3 percent from 2017. Adjusted EBITDA was EUR 324.6 million, including the results of Invitel (Hungary), with a 12.9 percent year-to-year growth, according to a statement by the company.
In total, in all the four countries where it operates (Romania, Hungary, Spain and Italy), the group had a growth in revenue generating units (RGU) of over 1.7 million, including those from Invitel in Hungary. In 12 months, the company reached 14.9 RGUs, compared to 13 million RGU it had at the end of 2017.
How Digi's main services evolved in 2018:
Pay-TV services: + 9 percent, from 4.4 million RGUs to 4.8 million in December 2018;
Fixed internet services: + 17.8 percent, from 2.8 million RGUs to 3.3 million RGUs;
Landline services: + 18.8 percent from 1.6 million RGUs to 1.9 million RGUs;
Mobile communications: + 11.1 from 4.5 million RGUs to 5 million RGUs.
In Romania, the group saw growth in cable and fixed internet services, with a 5.6 percent growth in RGUs for pay-TV (reaching 3.8 million RGUs) and an 8.7 percent growth in RGUs for fixed internet (2.5 million).
The company's net profit dropped from EUR 62 million in 2017 to EUR 21.3 million in 2018.
The constant growth of Digi's market share for the main business lines was sustained by the constant investment in developing optic fibre infrastructure and care in customer services.
As for its investment policy, the company continued to develop new projects and adopt cutting-edge technologies, especially in infrastructure, in Romania and Bulgaria, with a CAPEX of EUR 279.3 million for last year.
Meanwhile, the company continued to adopt a prudent debt policy, with a debt-to-EBIDTA ratio below the average among cable operators in Europe. Digi Communications had a 2.8x indebtedness level throughout 2018, while European competitors are usually between 3.5x – 5.5x. In the industry, the indebtedness rate is calculated through the ratio between debts and EBITDA.
"We concluded the year with the company's most significant record – we have exceeded the symbolic threshold of EUR 1 billion in revenue. In over 25 years of activity, growing organically, step by step, our company has reached a level of maturity and market relevance that we are proud of. It is the result of constant investment in technology, infrastructure and people. The confidence vote given by the capital market and institutional investors on the success of the recent additional notes offering on Dublin Stock Exchange proves once again that our group is on a good track. We have pioneered on both technology and telecommunications domain, but also on the capital market. Since 2013 until the present, Digi has attracted more than EUR 1 billion through notes offerings on international markets. It is a success for a Romanian company, an entrepreneurial initiative, in a very dynamic and competitive field. Customers appreciate the quality of our services, whether they are in Romania, Hungary, Spain or Italy, investors believe in our projects and plans in the medium and long term, employees support us by increasing their performance. We have all that it takes to follow our business vision," said Serghei Bulgac, Digi Communications.