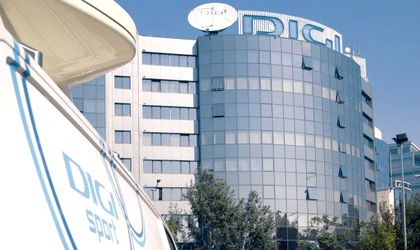 Digi Communications Group N.V. announced increased consolidated revenues by EUR 89 million (18 percent) compared to the same period of last year. Adjusted EBITDA was EUR 199.4 million, up by EUR 40.4 million (25 percent) compared to the same period of 2018.
Romania remains the group's main market, generating 63 percent of its revenues, with Hungary in second place (with 19 percent), followed by Spain (16 percent) and Italy (2 percent). In total, in the four markets, the company has registered 15.5 million RGUs (revenue generating units), compared to 14.5 million RGUs in June 2018.
In Spain and Italy, Digi Communications addresses both the Romanian diaspora and local clients. In total, the two markets contribute 1.9 million revenue-generating units, especially for the services offered as mobile virtual network operator (MVNO).
"In the second quarter of 2019, we recorded a remarkable result in terms of the main financial indicators. The Group's turnover exceeded EUR 294 million (16 percent increase compared to the same period of 2018), and EBITDA reached EUR 109 million (33 percent increase compared to the similar period of 2018), results sustained by operational increases. Regarding Romania, I would like to mention that it was very important for us to launch 5G services at the end of June, with a presence in Bucharest, Constanta, Iasi and Oradea at the moment," said Serghei Bulgac, the CEO of Digi Communications N.V.
In Romania, the Group reported increases in the cable and fixed internet services segment, with a 9.5 percent increase in subscriptions to cable TV services (RGU 3.45 million, as of June 30, 2019, compared to RGU 3.15 million, at June 30, 2018) and 10.6 percent respectively for subscriptions for fixed internet services (RGU 2.64 million at June 30, 2019 compared to RGU 2.38 million, for the same period of the previous year).
In terms of mobile services, Digi is the leader of the portability with about 164,480 numbers ported to the Digi Mobil network, in the first semester of the year. Reported on the same period of the previous year, the fixed and mobile telephone networks of the Group attracted, through the porting service, 35 percent more fixed and mobile numbers compared to the same period of the previous year (179,328 ported numbers, in the first half of the year 2019, compared to 132,602 numbers, in the same period of the year 2018).