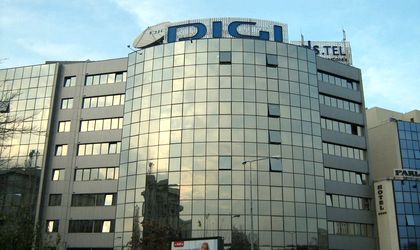 DIGI | RCS & RDS has launched its first 5G broadcasting stations and started the development of the future Digi Mobil 5G Smart.
"Romania is now on the world map of state-of-the-art 5G technology. This is good news for Digi Mobil customers, who will have access to mobile data services at 5G speeds and low latency through their first base stations. This is another important step by our company towards the convergent future of communications, following the test on the 5G prototype platform one year ago. The project has materialised after mixed teams of specialists and partners have worked on it. All of it in order to provide customers with the best mobile communications services as soon as possible at the most affordable market prices," said Valentin Popoviciu, Vice President of the DIGI Administration Board | RCS & RDS.
Equipment from major mobile phone technology providers will be used: Ericsson, Huawei, Nokia. The investments planned for the development of the network will be gradual, also following the adoption pace of the new 5G terminals, as they will be available to users and will cover the full range of prices.
Also today, customers can launch pre-orders on the company's website to purchase the two 5G, VoLTE and VoWiFi-compatible terminals: Xiaomi Mi Mix 3 5G and Huawei Mate 20x 5G. Technical details about the phones and the prices at which they can be purchased are available on the digiromania.ro website.
In the coming weeks, the first base stations in the Digi Mobil 5G Smart network will become active in other localities:
Constanta and Mamaia
Oradea
Cluj-Napoca
Iasi
From September, services will be extended to:
Sinaia
Busteni
Predeal
Poiana Brasov
Brasov
Timisoara
Craiova
Sibiu