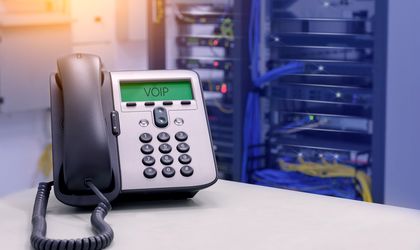 Many business organizations put time and effort into upgrading computers and mobile devices for file and data management and improved communications. But when it comes to phone systems, some wait years to update it. Your business phone system is more important than you think as it also has a vital role to play in the success of your business. In this blog post, you'll learn the benefits of upgrading your phone system.  
An Upgraded System Is Cost-Effective 
Understanding your business needs and goals allows you to make better decisions and choose the best telecommunication system. An efficient telephone system helps simplify clear communication between your staff and the customers. It is far faster than emails, and because communication happens in real time, it is more intimate and easier to use.  
A VoIP business phone system like those offered by providers like Sunco business telecom systems is a reliable solution that efficiently connects your employees to customers. The upgraded system is scalable and allows more users while offering new capabilities. It also saves the company money because you don't need a separate data and voice network. Choosing features your business requires is one of the advantages of cloud-based phone systems. That way, you will only pay for a monthly subscription with affordable upfront costs.  
Legacy Phone Systems Are Outdated 
While your old phone system remains working right now, it will eventually become obsolete. With telecom solutions fast evolving to keep up with the demands of technological advancements, changing to an upgraded system couldn't be too soon. The older the phone system, the more likely it is to fail and the more difficult it is to fix. Like old technology, finding replacement parts is also a waste of time. With cloud-hosted phone systems for your business, business operations are rarely interrupted by a broken console. 
Businesses must adapt to new technologies to succeed. You can only take your company forward into the future with upgraded hardware systems to keep your business from failing. Not only will it cause frustration, but compatibility issues could cost time and money that you can't afford to lose. Scaling your business and adding customer relations management, new equipment, or tools for collaboration makes sense if you decide to upgrade your phone system first.  
The features of a VoIP system alone are enough reason to switch to a better phone system. Call displays, automated voice attendants, phone transfers, and three-way calling ensure the right people can attend to incoming customer calls. There will be little to no missed calls, and you can immediately address the caller's concerns. It will help improve sales opportunities and form stronger customer bonds.
Session Initiation Protocol (SIP) support is one outstanding feature you must keep in mind in updated phone systems. It helps control communication sessions vis IP or internet protocol. In addition, VoIP has additional functional features such as click-to-chat web pages and conference calls for multiple users. Your employees will be able to handle calls with much ease because your upgraded system makes specific things possible that your old one couldn't.  
Reinforces Data Protection 
Some business owners may not realize that data protection is also an advantage of getting an upgraded phone system.
A data breach report by IBM stated a loss of over USD$3.92 million in 2019. A fraction of that loss came from the healthcare sector. Data breaches have become more rampant these days. Cybercriminals recognize it is a prize worth stealing, and cybersecurity is not always decisive in some industries.
Information from the payroll department, such as customer accounts, is resalable and can be used to commit identity fraud. In addition, such information allows them to access various accounts in all corners of the web. These are the risks of maintaining legacy systems because your employees are comfortable with the old way of making calls.  
In the digital age where technology advances, old phone systems don't come with the layer of protection that VoIPs have. Upgraded systems, however, can be integrated with your cybersecurity plans to ensure that your data is secure at its best.  
Compliments Work-From-Home Arrangements 
The number of remote workers increased at the height of the pandemic to minimize the spread of the COVID-19 virus. At this point, improved phone systems became more important than before. An upgraded system will make reaching and managing remote workers easier because of its redirecting feature. For one, this system can reroute incoming calls to your employees' homes or mobile phones. 
You might be unable to work remotely with legacy phone systems from your office telecom system. On the other hand, everyone in your company can use VoIP, no matter where they work. The flexibility allows your team to work offsite as long as they have access to the internet. In addition, remote workers can still connect with their on-site coworkers and collaborate through real-time communications.  
In Conclusion 
An upgraded phone system allows staff members to connect to customers and clients smoothly. It also helps with data protection and is ideal for remote workers. Additionally, a cloud-based phone system ensures that you can keep up with the demands of the business at an affordable cost every month. Your success as a business relies on a stable communication method that doesn't have to be complicated but still offers features that streamline processes.