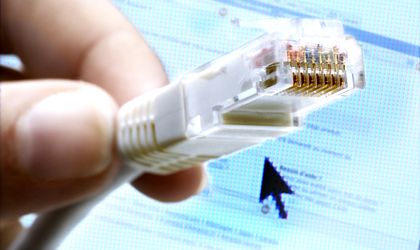 Techcelerator, the accelerator in Romania that financially supports tech startups via its exclusive partner, GapMinder, has finalized the selection of the best applications for the program's second round. These will benefit from intensive business mentoring for a 10-week period, plus a EUR 25.000 investment from the GapMinder venture capital fund, co-financed through the Competitiveness Operational Program.
For the second round of the Techcelerator program, 172 startups from Romania and abroad applied. Following a thorough selection, after meeting with the Techcelerator and GapMinder teams, 8 tech startups were selected during a bootcamp session and invited to join the program.
Techcelerator targeted companies in the Minimum Viable Product (MVP) phase from areas such as IT and software, cyber security, artificial intelligence (AI) or machine learning (ML), digital transformation, IT solutions for the health sector, FinTech (including applications in the blockchain area). Team members and their cohesion represented another important factor in the evaluation process.
The start-ups that will be part of the second batch of Techcelerator are:
BAAM, a real estate marketplace based on AI and Blockchain which engages real estate customers to buy properties overseas timely, wisely, securely and seamlessly.
DCDN, a decentralized content delivery network that creates a transparent and equitable ecosystem for content sharing and revenue distribution.
FormulaDB, a database and low-code platform allowing business users to implement their own data-intensive applications. No programming skills are required.
uVibe, a real time city guide for choosing the best places in town based on social signals.
LiveCare, ahardware and software solution for monitoring hospitalized patients in real-time. LiveCarePatch is wireless, small, water resistant, easy to wear and designed for daily use.
Beez, a free and fun application that helps you start saving today, and which will allow you to achieve financial stability through budgeting planning and two-click, effortless investing.
XVision, an automated x-ray analysis application that can put out a diagnostic for an x-ray by providing a heat map of areas of interest in the image.
Stockberry, an artificial intelligence and advanced statistics app that computes a relevant sentiment indicator and evaluates the risk of your stock or cryptocurrency portfolio.
The 8 startups will each benefit from a first round of EUR 25.000 investment from the exclusive GapMinder partner, in return for a 6 percent stake in the company. At the end of the program, startups that proved traction and good progress have the chance to be invited to a second round of investment of up to EUR 75,000, convertible into shares.
"The selection of the finalists of the second round was even more difficult because the quality and potential of some of the pitched solutions increased. We learned a lot following the first batch and we decided to take into account other aspects which might seem less relevant, such as the cohesion of the teams. One can have a brilliant solution, but if it doesn't have the proper team to scale it, it remains just a great idea. We were more selective because we wanted to give our best to the most deserving teams," said Alexandru Ruff, partner GapMinder VC.
The Techcelerator acceleration program, which started in November, runs over a 10-week period, both in Bucharest and Cluj-Napoca, with the support of 50 Romanian and foreign mentors. Techcelerator includes intensive business coaching sessions, mentoring, industry-specific startup expertise, and marketing services. Startups will also have access to international communities for scaling and exposure in the global marketplace. At the end of the acceleration program, these startups will publicly present their projects at a DemoDay event.
10 startups completed in June 2018 the first accelerated development round of the Techcelerator, benefiting from the first round of EUR 250.000 investments from the GapMinder Venture Partners.