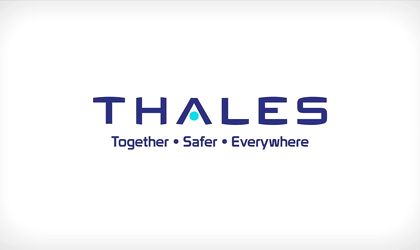 Technology giant Thales has announced that it would expand its activities in Romania and carry out a massive recruitment campaign until 2021. In 2019 alone, the company is planning to hire 190 people in Romania, adding to its existing 300 employees in the country.
Thales is expanding its presence in Romania by developing an Center of Excellence in Engineering to strengthen its position in all its markets. The Center will deliver solutions for inland transport as well as for other key sectors in which Thales is active – space, defense, security and avionics.
"We are aiming to exceed the threshold of 1,000 employees in Romania by 2021. We currently have 300 employees. The labour market is very competitive in this field, but we've allocated the necessary resources to meet our recruitment objectives. Our employees offer solutions both in the civil and the military fields: rail transport, subway, satellites, air traffic management, naval and terrestrial defense, avionics, cybersecurity," said Silviu Agapi, Thales's general manager in Romania.
From 2016 onwards, Thales has been recruiting between 5,000 and 6,000 people per year across the countries where it is present. This year, about 5,500 new employees will be sought mainly in France, as well as Germany, the UK, the Netherlands, Romania, Australia, South-East Asia, India, the US and Canada.
Thales wants to hire young people, so each year it recruits 2,000 interns and 1,800 students who participate in traineeships, as well as 100 international business volunteers and 200 Ph.D. students.
About 70 percent of the company's vacancies globally are for engineers and managers in fields such as: R&D, manufacturing, client service, auction and project management. Thales is looking to attract digital tech experts with 400 cybersecurity and 200 AI jobs. It's also seeking technicians for industrial operations, including supply and manufacturing.
Last year, the Thales group  had orders worth EUR 16 million, a 7 percent increase compared to 2017.