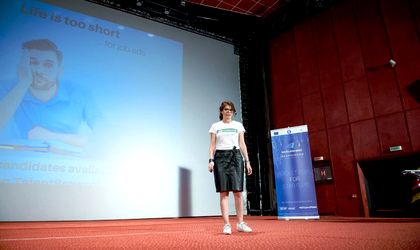 TalentBrowse, one of the start-ups in the Techcelerator final, has earned an investment of more than EUR 100,000 from GapMinder, the investment partner of the acceleration program. After workshops, one-to-one sessions with the mentors and investors group, the IT recruitment startup differed through the business model, concept validation, developing a consistent portfolio of clients, and the ambition to revolutionize IT recruitment.
TalentBrowse will use the investment to expand on the German market. Gap Minder will continue to support the development of the company with upcoming rounds as output and growth targets.
How does TalentBrowse work? By creating a free TalentBrowse account, companies have access to over 400 candidates immediately available for interviews and can choose the right ones for technology, experience level, or wage expectations. Moreover, the automated matching system – ERIKA – sends CV to each employer with job posted in the platform. Candidates reach the platform through recruitment agencies that post daily CVs and profiles of candidates they tested and identified but did not find a suitable job.
Unlike most traditional job-board recruitment solutions, TalentBrowse only pays for tangible results: hiring the candidate after convincing you to be the best fit for your role.
"In my 10 years of IT recruitment experience in the companies I worked on, I have often faced the impossibility of offering candidates a job, candidates I have worked to identify, interview and understand their expectations . Starting from my own need and my HR colleagues, I have thought TalentBrowse as a platform to enable recruitment agencies to find jobs for their candidates from companies that are looking for talented people. I'm very happy with this investment because it shows the potential of TalentBrowse. I will use the money I can use for the development of the platform in other markets like Germany," says Andreia Patroiu, CEO of TalentBrowse.
Currently, TalentBrowse is used by over 350 companies in Romania and abroad, including UiPath, Revolut, Avira, Zitec, Metro Systems or 2CheckOut.
GapMinder is a venture capital investment fund aimed at innovative start-ups in Romania. With an initial budget of EUR 26 million, this is the first venture capital fund created as a result of the selection made by the European Investment Fund.
Techcelerator is an acceleration program that addresses Romanian technology startups, being the first accelerator in Romania to invest in the development of pre-accelerated companies. Financial support is provided through the exclusive partnership with GapMinder.