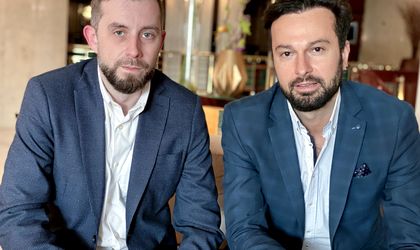 Romanian technology startup Tailent, specialized in the development of software robots that allow companies to automate and optimize a wide range of operational processes while giving the existent team the opportunity to focus on more relevant activities, democratizes access to intelligent Robot Process Automation (RPA) solutions through a technological partnership with Aliant, a company that specializes in the design and integration of infrastructure solutions and the main distributor of Xerox solutions on the Romanian market.
Together with Aliant, Tailent brings cutting-edge RPA automation technologies closer to small and medium-sized companies seeking to transform their business through technology and streamline repetitive business processes with the help of intelligent software robots. With the Tailent Automation Platform, companies can integrate software robots programmed for specific actions in their industry and can easily manage them in their operational flow.
"Tailent Automation Platform is an efficient and accessible solution to an innovative ecosystem based on intelligent software robots that offers new business opportunities and, at the same time, more flexibility to companies from any industry. Software robots are designed specifically for repetitive or redundant processes – in a context where small and medium-sized companies need to focus, now more than ever, on relevant business activities – and are ready to start working immediately, speeding up the digital transformation process and contributing to rising productivity ", explains Mario Popescu, Tailent CEO.
Intelligent software robots help businesses achieve their automation goals, both for simple but time-consuming actions and for complex and expensive actions that can be optimized through technology. Although perceived as a solution for enterprises, software robots have proven efficiency in small and medium organizations, with flexible and scalable integration in business.
"The partnership with Tailent represents a new chapter in strengthening digital transformation. Started in recent years with a shift from equipment sales to Managed Services, Infrastructure-as-a-Service and IT / Integration / Support services, the next step, not only logical, but also demanded by the market, is the automation of business processes. Thus, together with Tailent, we can serve automation needs of Romanian companies through innovative RPA solutions and technologies, based on proven expertise and efficiency", said Bogdan Ciubotaru, Chief Commercial Officer at Aliant.
Tailent solutions are already successfully deployed in companies from industries such as hospitality, professional services, manufacturing, but also local public institutions. Tailent is currently in the process of expanding both locally, through strategic partnerships such as the one with Aliant, and internationally, by entering in new markets in Europe, USA and Asia.