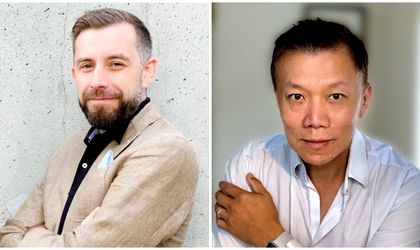 Intelligent software robots developed by Romanian technology startup Tailent reach Central & South America. The Robotic Process Automation (RPA) solutions will support overseas companies to automate and optimize a wide range of operational processes and allow their existing teams to focus on more relevant activities through a partnership with Serviceaide, a global provider of intelligent IT and enterprise service management solutions fueled by Artificial Intelligence (AI) and machine learning based in Brazil.
Through this partnership, Tailent accelerates its global reach and brings convenient and affordable cutting-edge RPA automation technologies closer to companies all over the world. Tailent's solutions offer unprecedented flexibility, performance and scalability in developing and using intelligent software robots designed on top of existing applications, adapted to each company's business needs and ready to use immediately. This way, companies gain the ability to  tackle complex automation (with the powerful built-in custom code functionality).
"This new deal brings our turnkey innovative solutions in new markets in Central and South America and integrates them in intelligent service management solutions to deliver automation of repetitive or redundant processes, integration of systems that were not designed to communicate with each other and further development of existing systems with new features that are traditionally expensive to integrate. As a result, we reach internationally renowned companies that strongly invest in digitalization and automation of operational flows and compete with solutions offered by US players in RPA", explains Mario Popescu, Tailent CEO.
For Serviceaide, the partnership with Tailent is another step in expanding its partners network and adding value, as part of its strategy to create a new level of service and support using artificial intelligence for maximum impact and value.
"We use breakthroughs in artificial intelligence and machine learning to deflect requests and incidents and we help companies transform their service through automation and knowledge. Tailent adds to our mission and allows us to build our full-service integrated solutions offering by including its highly competitive technologies developed in Romania", says Yip Ly, Chief Revenue Officer at Serviceaide.
Tailent solutions are already successfully deployed in companies from industries such as hospitality, professional services, manufacturing, public institutions. Tailent is currently in the process of expanding both locally and internationally, by entering new markets in Europe, Central and South America, USA and Asia through strategic alliances such as the one with Serviceaide.