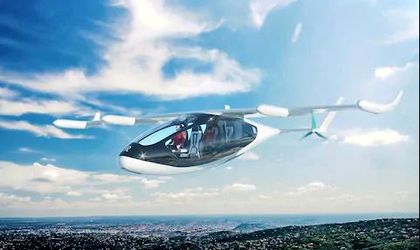 Switzerland's national rail service, Schweizerische Bundesbahnen (SBB), is exploring a plan to provide a flying taxi service to passengers, according to SonntagsZeitung, cited by Bloomberg.
The SBB is in talks with German company Lilium GmbH to develop air taxis to transport passengers from rail stations to their destinations, according to SBB spokesman Raffael Hirt, who added that the companies have already signed a letter of intent.
A prototype for a flying vehicles that can carry as many as five passengers already exists. The taxis should be able to take off and land vertically without the need for a runway.
There is, however, some political opposition to the plans, according to the Swiss paper. Free Democratic Party member and transport commissioner Thierry Burkhart has said the SBB's plans were "strange and irritating". The director of public works, transport and energy to the Bern Council said the SBB should "solve major problems by rail instead of jumping into utopian air traffic plans".