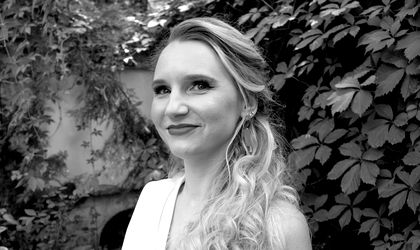 Brands are extending their sustainability practices into the digital realm to maintain eco-friendly platforms and meet sustainable goals. According to Wunderman Thompson Intelligence's "New Realities: Into the Metaverse and Beyond" report, 71 percent of people who know what the metaverse is believe that brands should be thinking about its environmental impact.
By Romanita Oprea
Today, a single Ethereum transaction consumes an average of 60 percent more energy than 100,000 credit card transactions, while an average Bitcoin transaction consumes 14 times more energy. The average NFT transaction produces 48 kilograms of CO2, which is equivalent to burning 18 litres of diesel. Despite this, the answers to the climate crisis in the real world might be found in the virtual one. NFTs are a powerful tool for building a more sustainable Metaverse. NFTs can be used to create new and exciting experiences and they can also help create new and sustainable business models. They can increase transparency and accountability, reducing waste and increasing efficiency in supply chains. NFT transactions could reduce carbon emissions by up to 90 percent compared to traditional art sales.
"Moreover, NFTs are a more sustainable alternative to physical wearables, providing a way for brands to significantly reduce their carbon footprint. Compared to traditional physical clothing, producing digital wearables results in 97 percent less greenhouse gas emissions and significantly less waste, saving 3,300 litres of water and reducing pollution. By transitioning to digital clothing, brands have the opportunity to reduce their carbon footprint by as much as 30 percent. This not only benefits the environment but also demonstrates a commitment to sustainability and can help to attract environmentally conscious consumers," according to metav.rs.
If consumers opted to buy virtual denim for their avatars instead of real denim for their physical bodies, the carbon and water savings could be substantial. Already, 21 percent of consumers intend to buy fewer physical items in the future because they expect to do more things digitally, according to the EY Future Consumer Index. At the same time, if this kind of substitution reduced the physical denim trade by 10 percent, it would reduce CO2 emissions by the equivalent of the annual emissions of nearly 350,000 American internal combustion automobiles, and water consumption by the equivalent of the annual average per capita footprint of over 400,000 Chinese consumers. Taken across the various categories of consumer spending, substitution effects could result in substantial carbon and resource efficiencies.
"Although the Metaverse will never replace our physical reality completely, it can and already does offer some tools that make our lives easier and reduce our carbon footprint. We see this in many industries, including the educational areas. The RWTH Aachen University in Germany uses a VR tool that offers students and researchers around the world resources and efficient access to information on study programmes and research opportunities while reducing the need for travel and decreasing their CO2 footprint," said Anca Muraru, founder of Sustenabilitate.biz.
From trending to essential
As KPMG reports, the metaverse is a central technology trend in the 2020s, having sky-rocketed in societal awareness. Similarly, sustainability has become an increasing market and consumer trend, with the market value for sustainability and green tech expected to top USD 51 billion by 2029. It is therefore relevant to consider the overlap between these trends and see which possibilities and challenges the markets present for each other. "Conversations about sustainability and the metaverse are essential, because the concerns about energy consumption and conservation as well as about the environmental impact may prove to be both a big driver and blocker of the metaverse," said Daria Krivonos, the CEO of the Copenhagen Institute for Futures Studies.
"But while the metaverse will create emissions, it may also create reductions in the form of waste, materials, and emissions. It can reduce the need for global movement. People will no longer need to fly to international meetings, travel to go on vacation or move physical products across the globe. Through this thought leadership we aim to provide a nuanced perspective on how the metaverse might impact the world's ability to become sustainable. Combining our own knowledge with insights from a series of industry leaders and experts, this thought leadership provides an initial insight into ESG considerations when starting the metaverse journey, and outlines the steps recommended by our experts," KPMG representatives say.
According to Anca Muraru, even though we can reduce our carbon footprint by immersing ourselves in the metaverse, we need to take into account the amount of energy that requires. The more data we create, the more energy we need to store it, which generates a carbon footprint. "Global emissions from data centres range from 2.5 to 3.7 percent of all global greenhouse gas emissions, which means they actually exceed emissions from commercial flights (approx. 2.4 percent). Therefore, if the adoption of the metaverse becomes the norm, the energy crisis could increase exponentially. However, as we are getting closer to 2030, reducing the carbon footprint will soon be on everybody's agenda. And the sustainability of the metaverse should be included in the conversation in order to build a more sustainable future of our physical world," added the Sustenabilitate.Biz founder.
According to Venture Beat, the metaverse holds the promise of substantial reductions in carbon emissions, whether through the substitution of physical goods with digital ones, replacing real-world presence with virtual interactions or digital twins that will help us optimise the physical world—from the planet to individual humans. The immersive nature of metaverse experiences could also help overcome our behavioural barriers to climate action. Moreover, we can't lose sight of the need for social sustainability, making the metaverse accessible, inclusive, and equitable.
The power of digital twins
Digital twins have been demonstrated to have significant effects on ecosystems in research. Ernst & Young found that by using digital twins, buildings might cut their carbon footprints by up to 50 percent via more efficient use of resources and less waste. Cities are responsible for about 70 percent of global carbon emissions, and buildings are a significant part of that urban footprint; therefore, scaling this kind of digital twin initiative across major cities and urban corridors would have a profound effect on the global environment. This would enable progress toward a net-carbon-zero world.
Using digital twin technology, it's possible to integrate a large set of data sources to make predictions on factors such as air pollution and carbon emissions and then identify actions to address these challenges.
In an interview, Nvidia CEO Jensen Huang claimed the company was creating digital twins of real-world structures in a virtual environment called Omniverse. They can model how to improve the efficiency of air conditioning distribution, where to position solar panels for maximum light exposure, and how to alter the building's architecture to reduce demand for air conditioning during warmer months.
The "2°C increase in temperature" scenario may be taken from paper to simulation, allowing scientists to analyse climatic impacts better. This might be a boon to scientific research and innovation. There is much hope that it may be leveraged to propel R&D efforts towards resolving the sustainability challenge.
"As business leaders invest, develop new customer strategies, and transform to pursue the potential of the metaverse, better climate and social outcomes must be front and centre during planning efforts. We must take a wider view to ensure that we bridge the gap between the costs and benefits of utilising the metaverse. As adoption increases, it will become increasingly difficult to implement changes to make commerce in the metaverse sustainable. Whether this requires intervention by regulators, investors, consumers, stakeholders or other business leaders, time is of the essence before exponential growth makes it much more difficult," venturebeat.com wrote.
It is clear that customers could shift their budgets for certain products to sustainable virtual options which require fewer resources to create and generate less waste. This could be a remarkable development for waste-heavy industries, such as fast fashion, that contribute to overproduction and overconsumption.
One of the most promising benefits of the metaverse could be found in business travel. Prior to the pandemic, air travel accounted for 2.5 percent of global emissions. But people soon learned that they could conduct meetings virtually. In the future, business meetings could be conducted in the metaverse, recreating some of the same benefits of in-person meetings while reducing the emissions of air travel for discretionary trips.
Furthermore, perhaps the metaverse's greatest benefit for sustainability will be the ability to leverage the technology to better identify and implement carbon reduction plans. Virtual reality and augmented reality can increase access to educational resources, reducing the need for physical resources and increasing efficiency in areas such as agriculture, energy production, and waste management.
According to specialists, the metaverse has the potential to create a more equitable and sustainable world, but only if sustainability is integrated into its design and development. This means that the virtual world must be designed in a way that it uses resources efficiently, minimises waste, and reduces the impact on the environment. By prioritising sustainability in the metaverse, we can create a virtual world that not only provides new and exciting experiences but also sets the foundation for a better future.
Good practices
In September 2022, the Ethereum cryptocurrency completed a software update that reduced its carbon emissions by 99 percent. The merge, as the company called it, is a shift away from the validation method known as "proof of work" towards a more energy-efficient method called "proof of stake" (PoS), which effectively drops the crypto's electricity footprint from 8.5GW to less than 85MW.
Some platforms have been prioritising green practices from the get-go. Tezos is an energy-efficient PoS blockchain that offers an environmentally friendly alternative to standard blockchains through shorter NFT transaction times and reduced carbon footprints. Offering carbon-neutral minting, eco-friendly blockchain EOSIO runs on an energy-efficient PoS algorithm that doesn't encourage server farms to mine constantly. Consumers looking for a sustainable NFT marketplace or gallery can turn to Abris.io and KodaDot, respectively.
According to Wunderman Thompson Intelligence's "Regeneration Rising: Sustainability Futures" report, 86 percent of respondents expect businesses to play a part in solving big challenges such as climate change; 88 percent believe that sustainability should be a standard business practice; and 89 percent believe brands should do a lot more to reduce their carbon impact. Consumer payment service Ripple, whose leaders are cofounders and active members of the Crypto Climate Accord and WEF's Crypto Impact and Sustainability Initiative, aims to achieve carbon net-zero by 2030.
Gucci accepts payments from a sustainable crypto solution built on the XRP Ledger: the world's first major global carbon-neutral blockchain. The brand also created an NFT collection with Superplastic, a carbon-neutral digital collectibles creation platform. Burberry dropped its second NFT collection on Blankos Block Party in June 2022, which does not require any crypto mining.
Whether companies decide to use eco-friendly blockchains or balance their carbon footprint with greener platforms, there are many approaches brands can take to enter the metaverse sustainably.